How to install ipcop
{{postValue.id}}
To install ipcop
IPCop manages firewall appliance based on PC hardware build on the Linux net filter framework. Installation of IPCop is explained in this manual.
Features
It is more Secured, stable and highly composed firewall
Built in web server
Supports caching DNS proxy and web caching proxy.
System to detect external attacks.
Network partition availability.
Supports DHCP client and server.
Supports VPN
Traffic shaping posibility.
To Install ipcop
Download the ipcop iso file from it' s official site. Boot it through an USB or pendrive and restart it. The ipcop installation page appears, hit " enter" to initialize the installation.


Select the desired language and hit " ok" .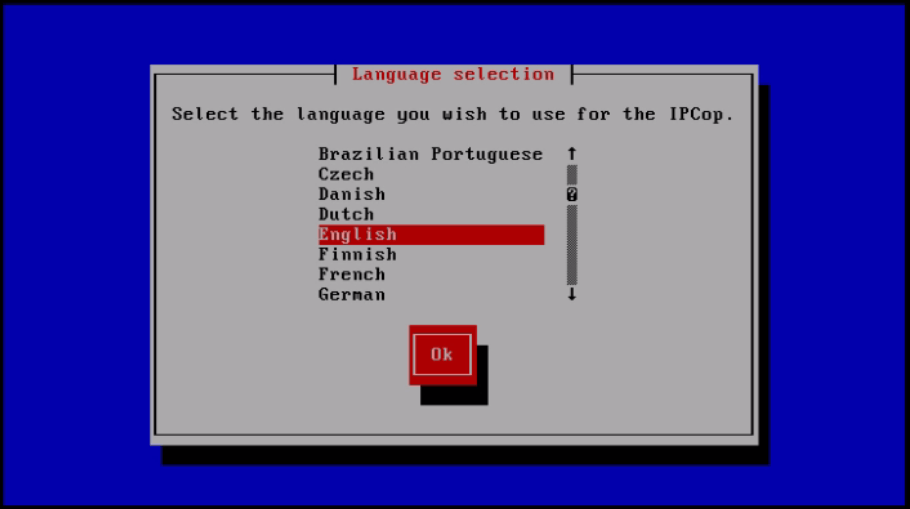 Click " ok" to continue with the installation.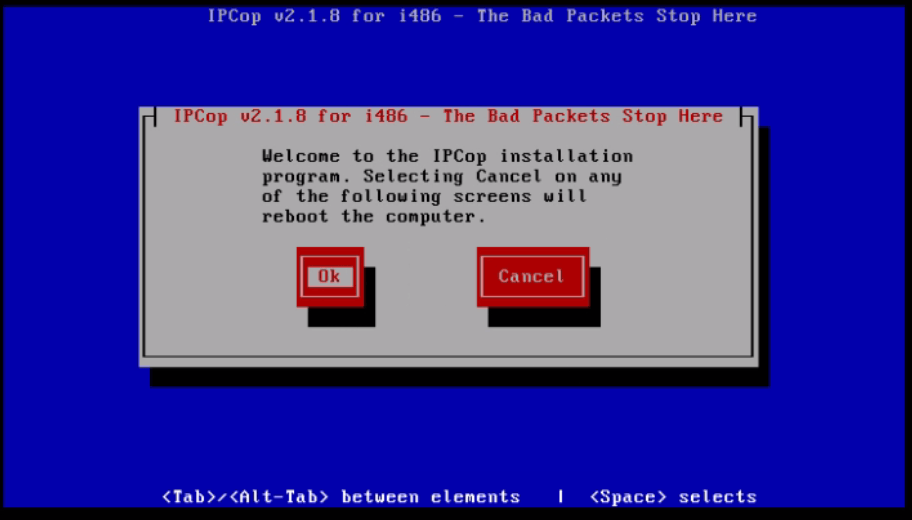 Select the type of keyboard and click OK.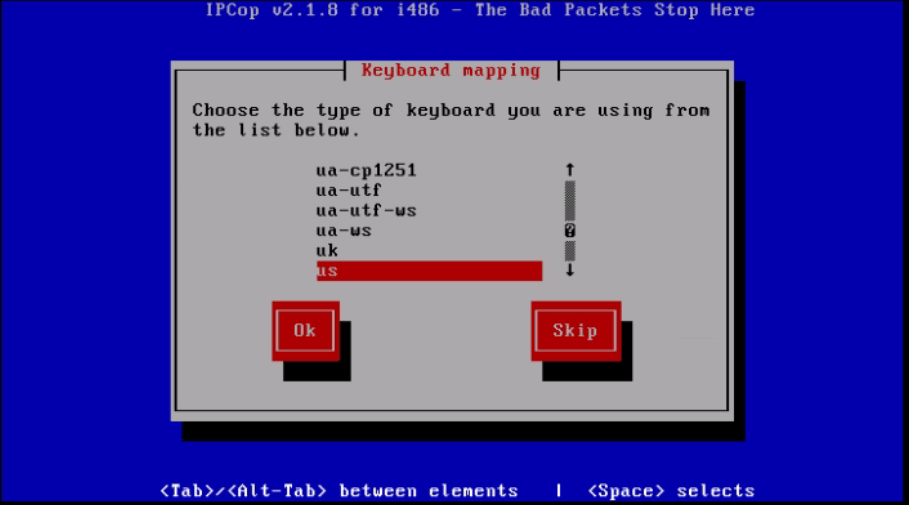 Select your time zone and press click " ok"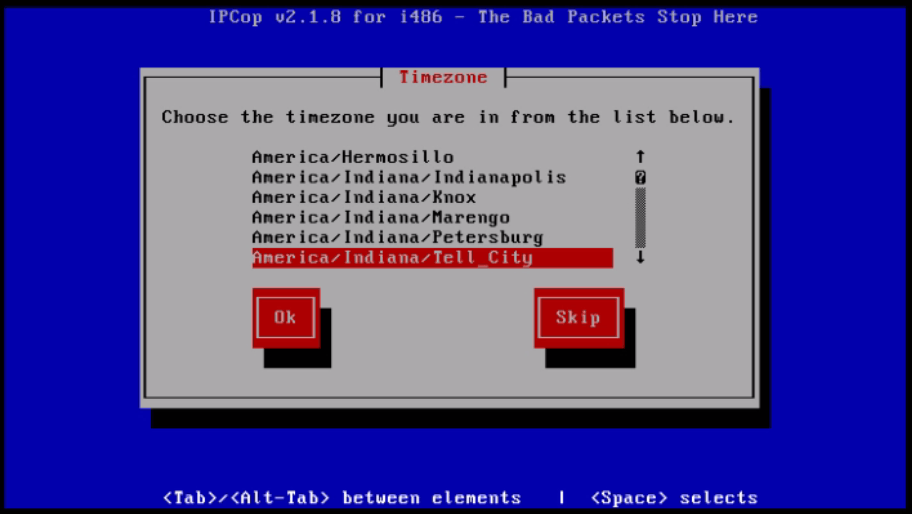 Set date and time and then press " OK"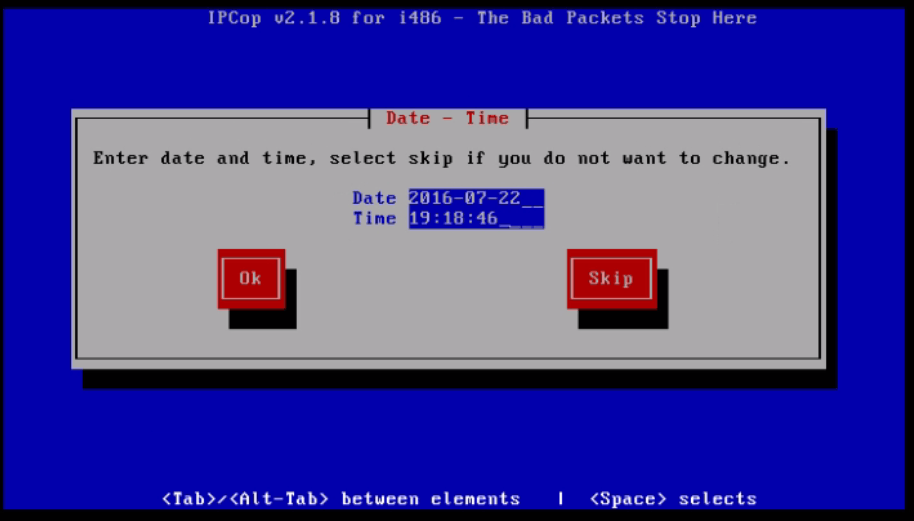 Select the disk where IPCop is to be installed and click &quot OK&quot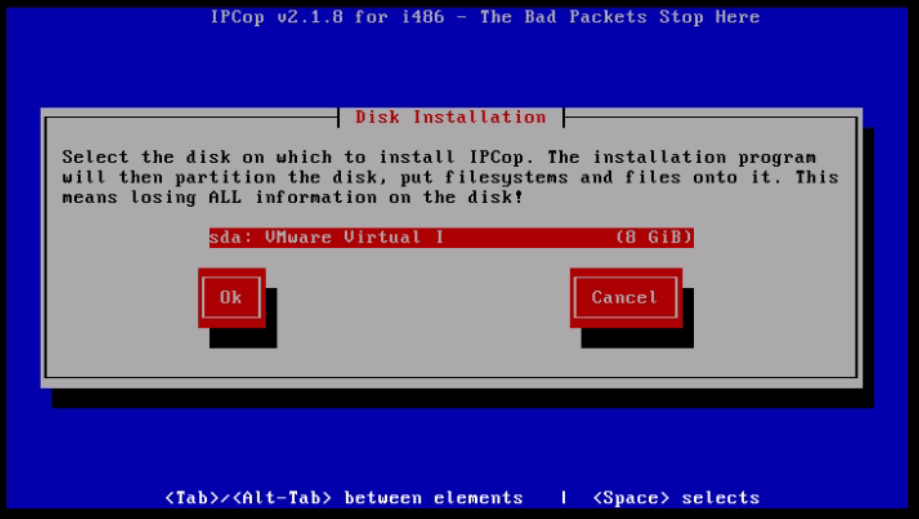 To continue with the installation, confirm the disk selection with Ok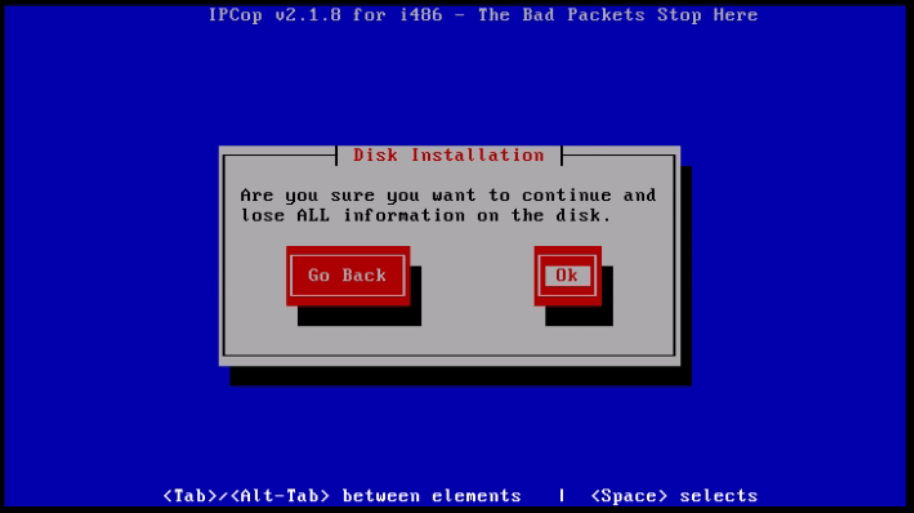 Choose your installation type and press enter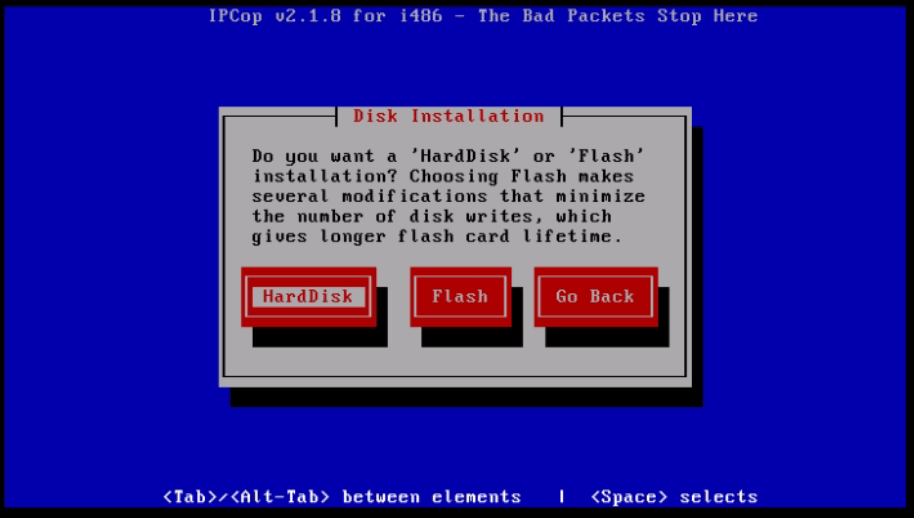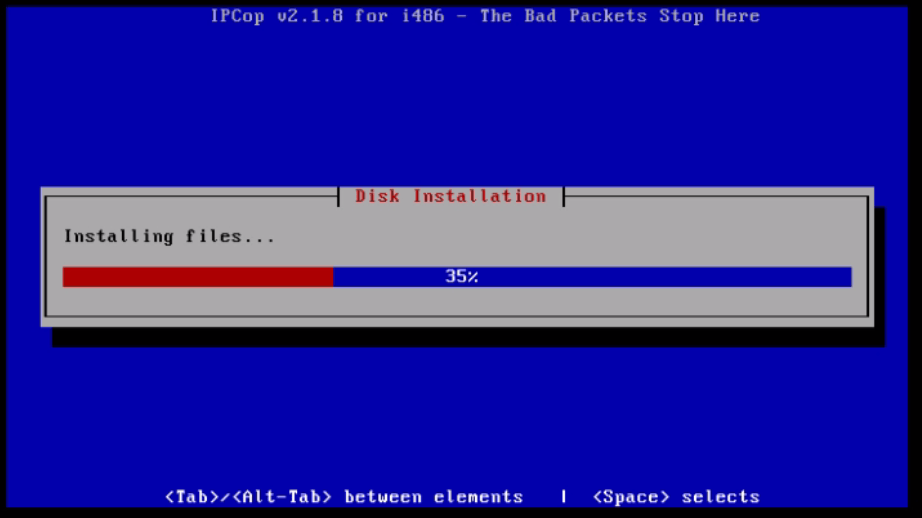 Select " skip" for skiping the ipcop system settings.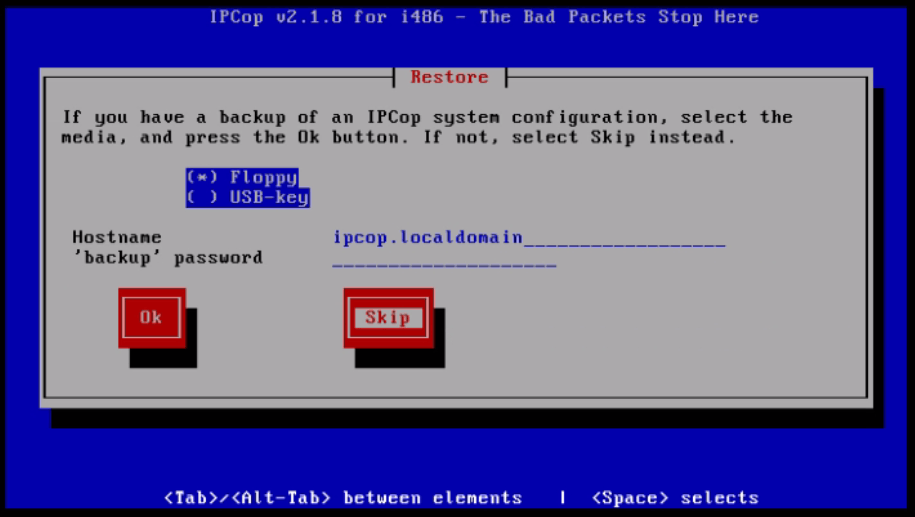 Click &quot congratulations&quot to proceed further.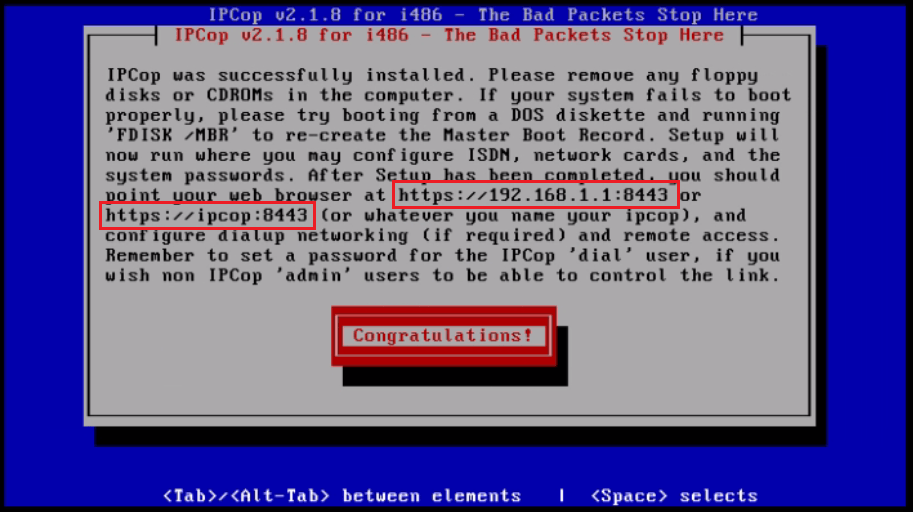 Set host name for your IPcop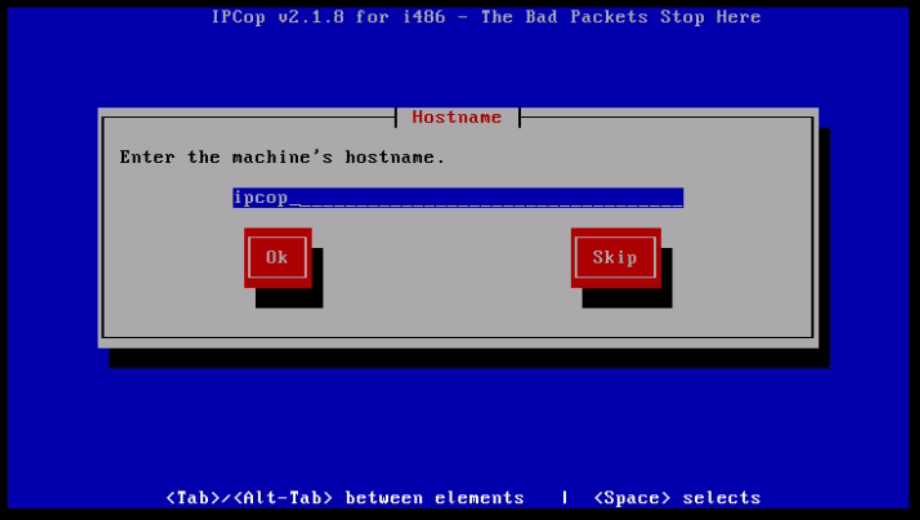 Set domain name and click &quot OK&quot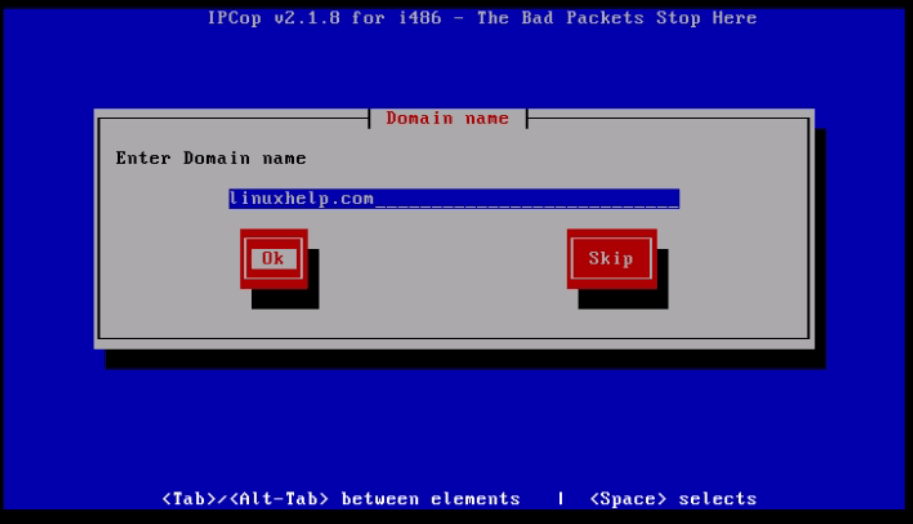 Select your interface type and click &quot OK&quot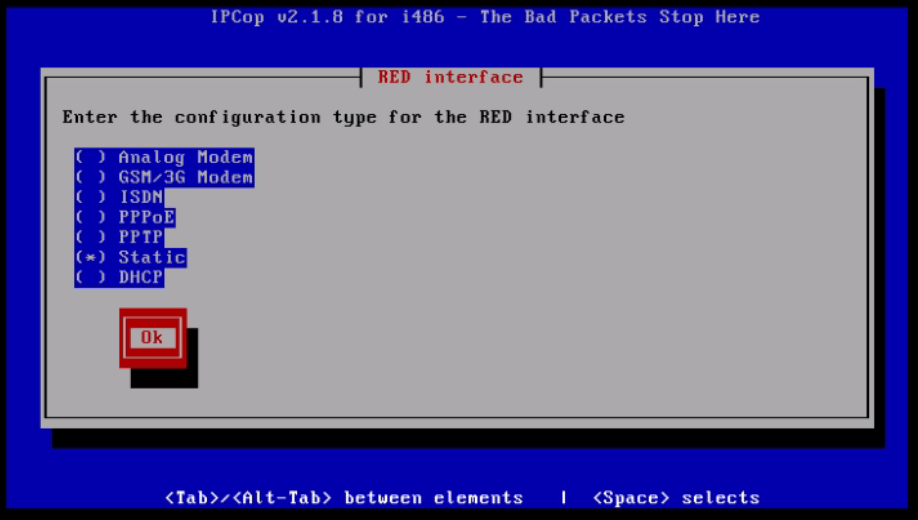 Choose a network card and click select.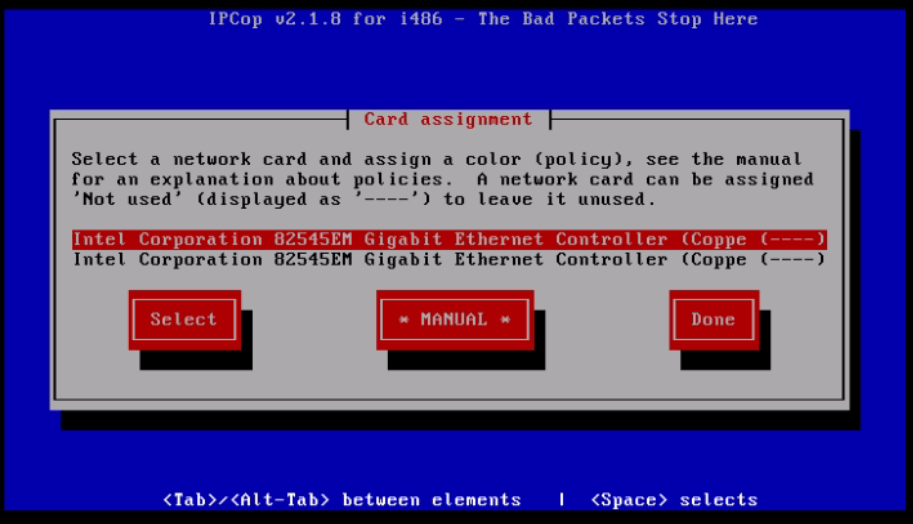 Select the interface type as green and " assign" it.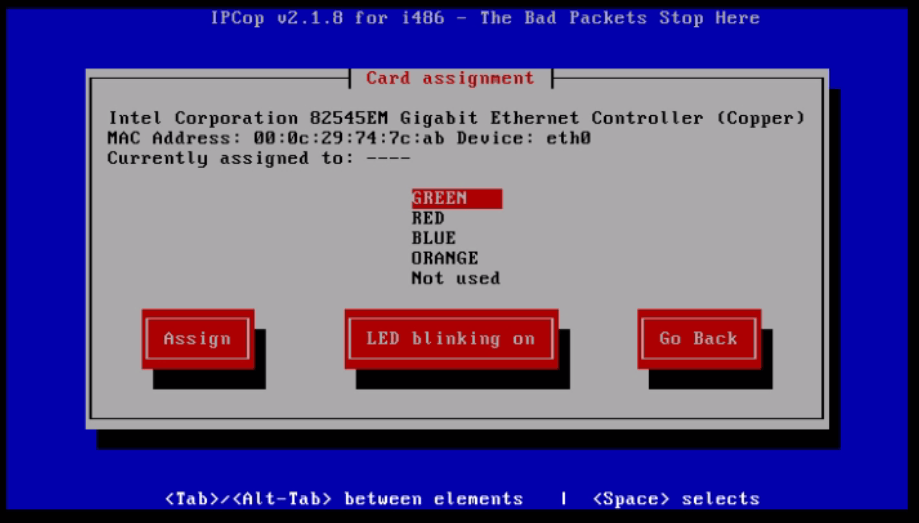 Now select the another interface.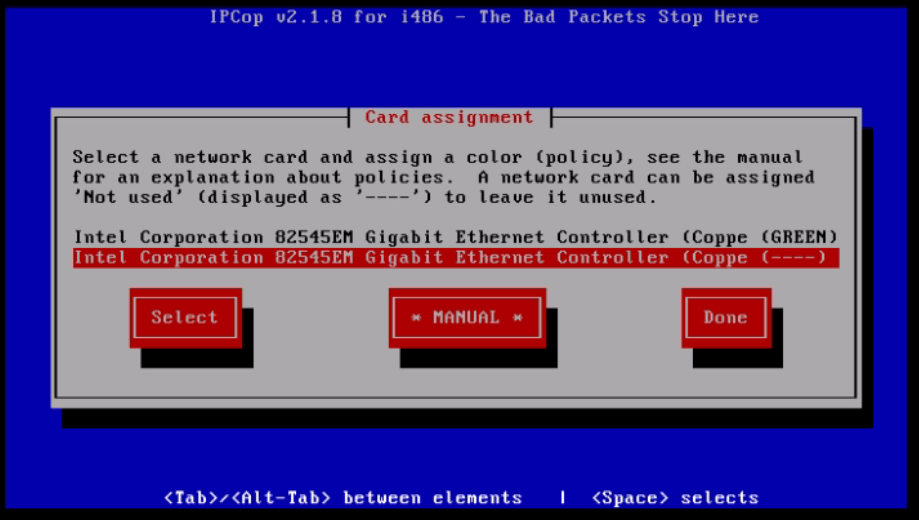 Choose interface type as " RED" and click &quot assign&quot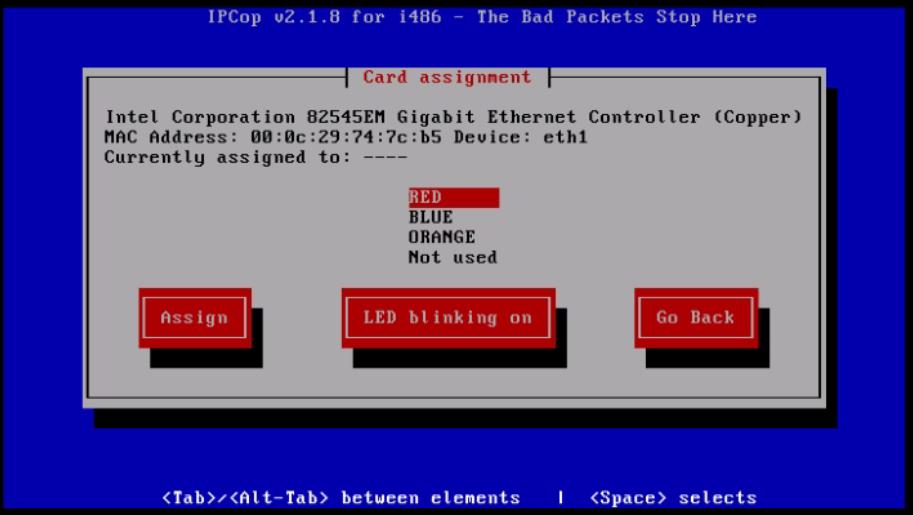 After assinging the card, click " done"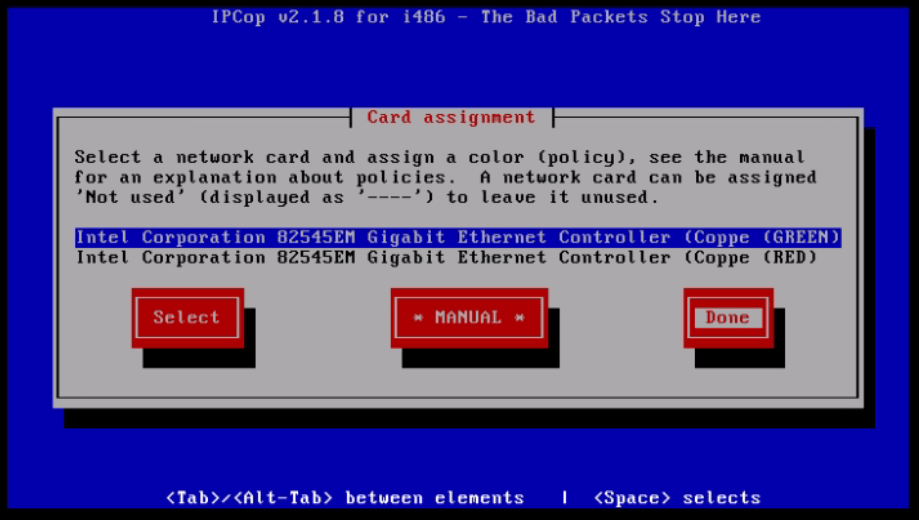 Set ip and network mask address for GREEN interface.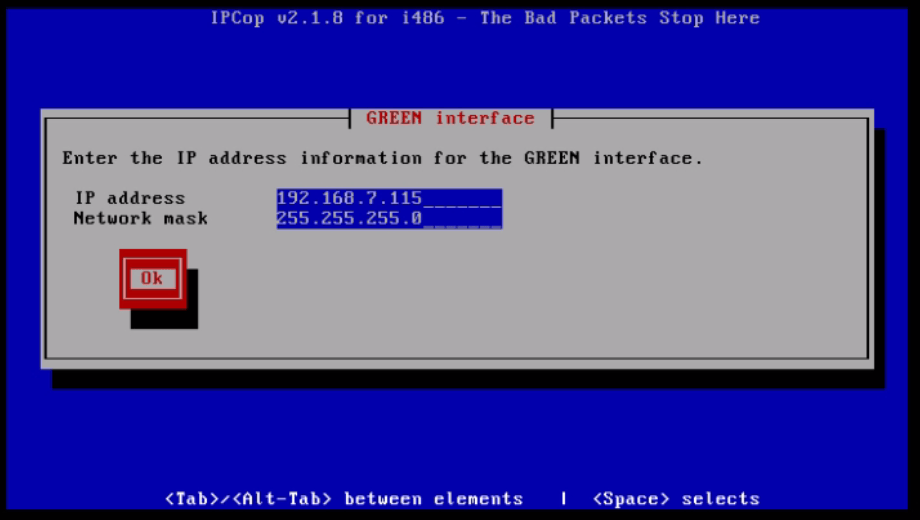 Similarly set ip and network mask address for RED interface.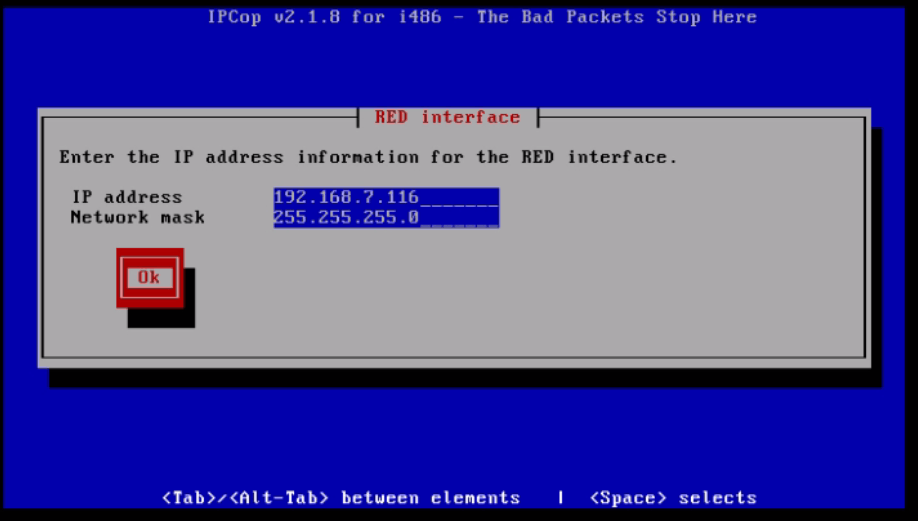 Set primary DNS and Gateway settings.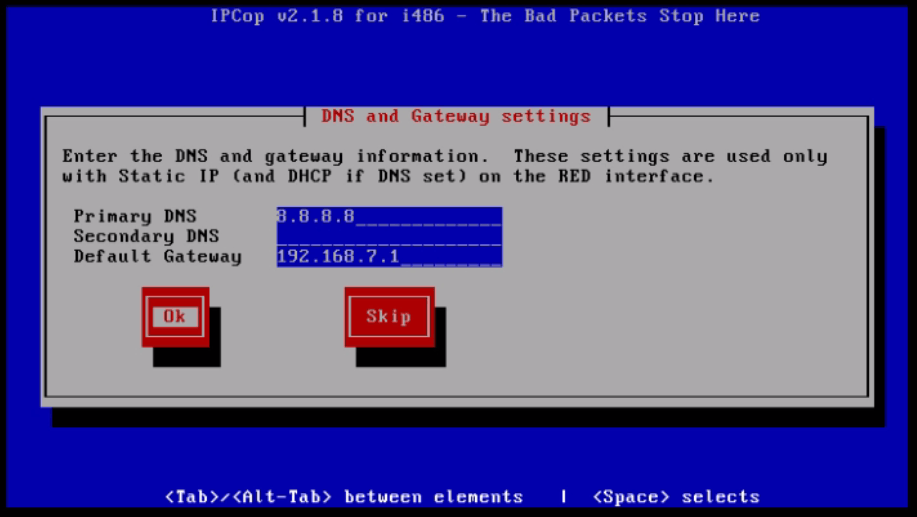 Enable DHCP server and set DHCP range. Here I select " skip" for skip this DHCP configuration.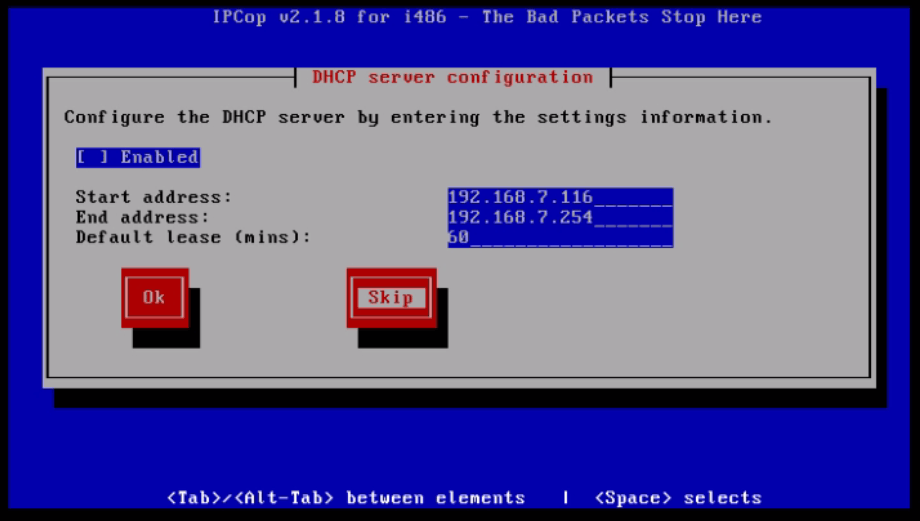 Assign " root" password.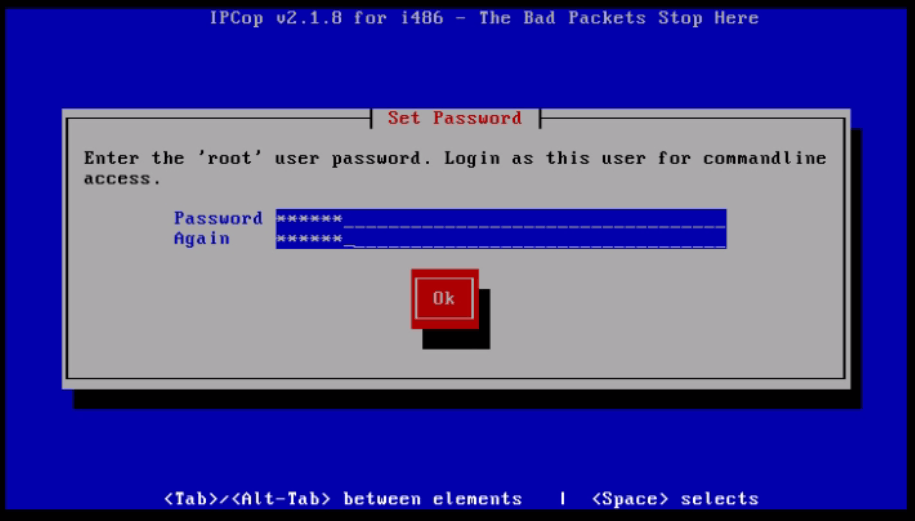 Set password for admin user.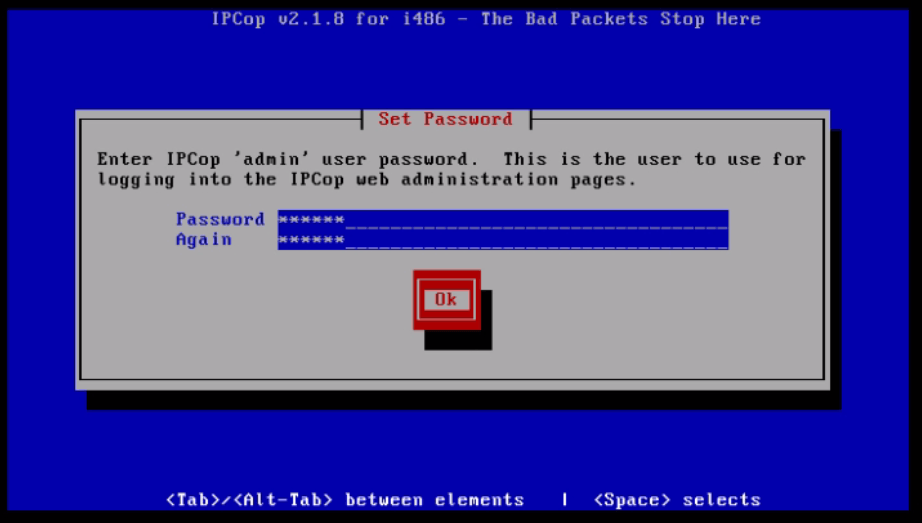 Set password for backup.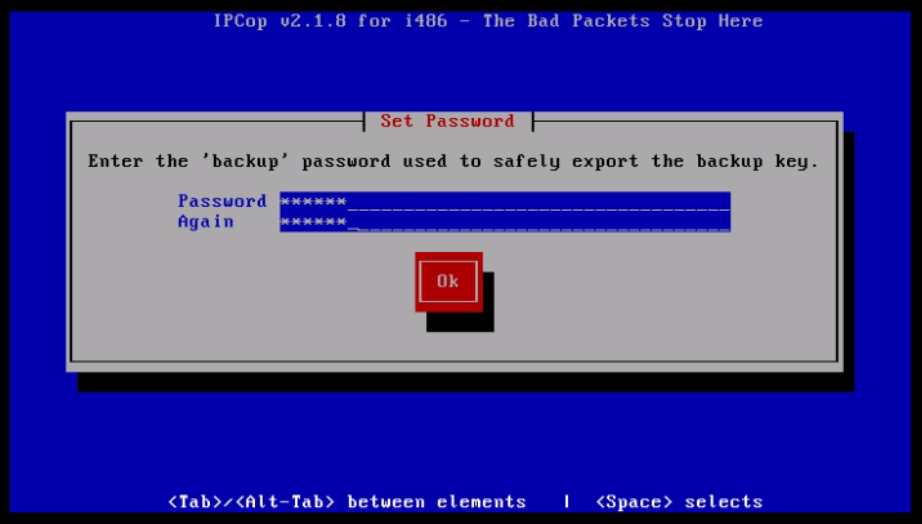 Now configuration is completed successfully. Once you click OK the system reboots automatically.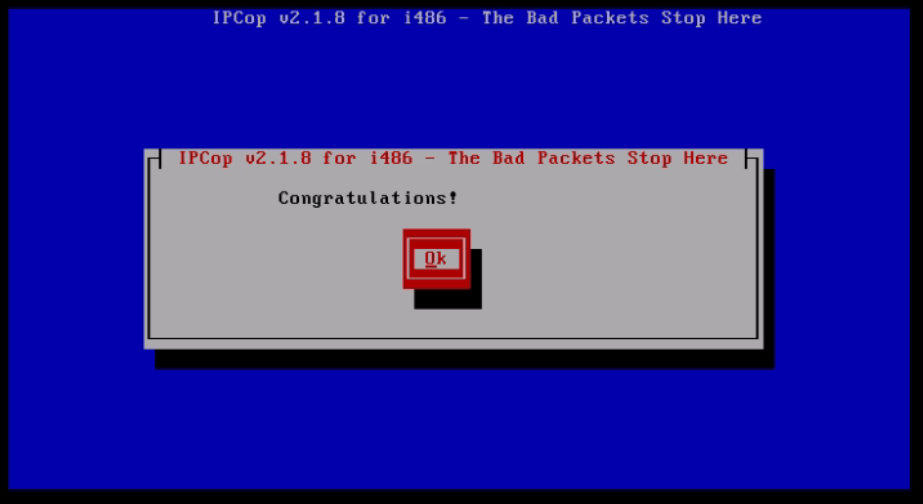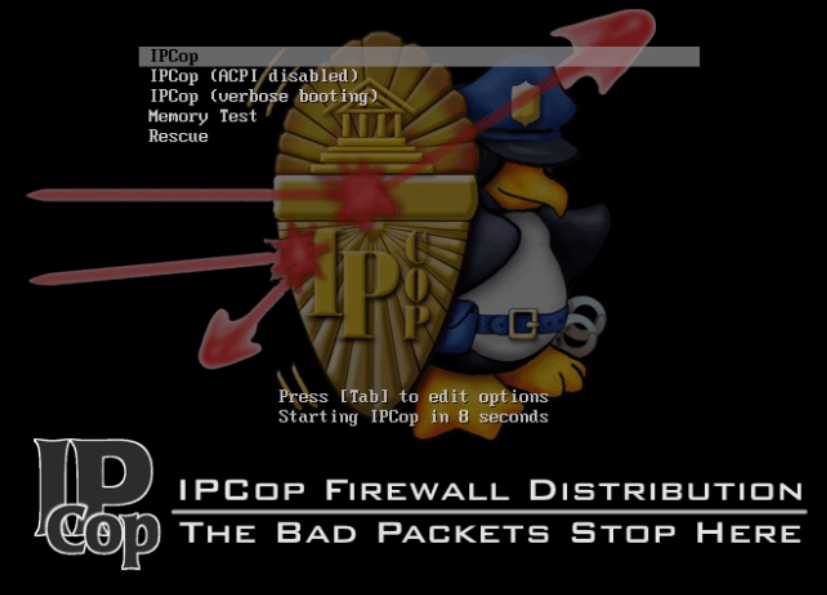 Once booting is completed, login using the user credentials.



Now check the ip' s &amp network using " ip a" and " ping" command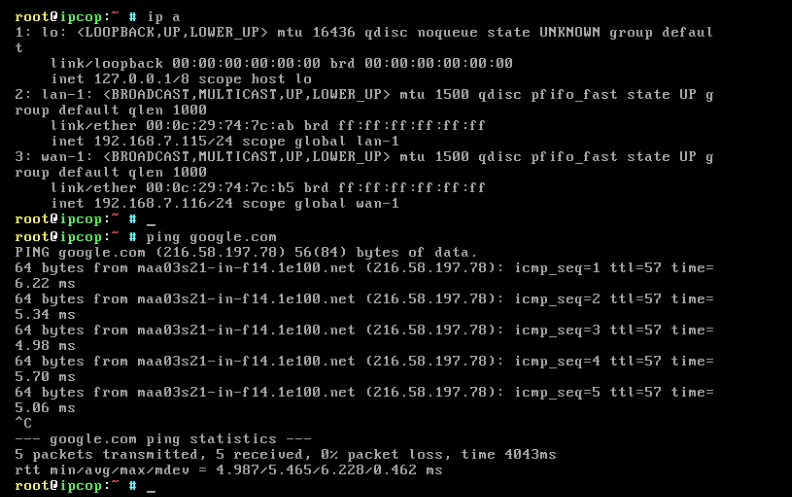 Open the browser and call https://&lt IP_address&gt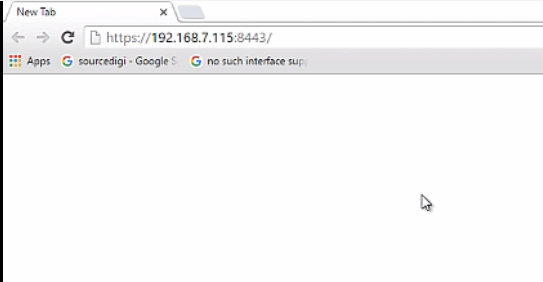 Enter the credentials to login.



The home page of IPcop appears.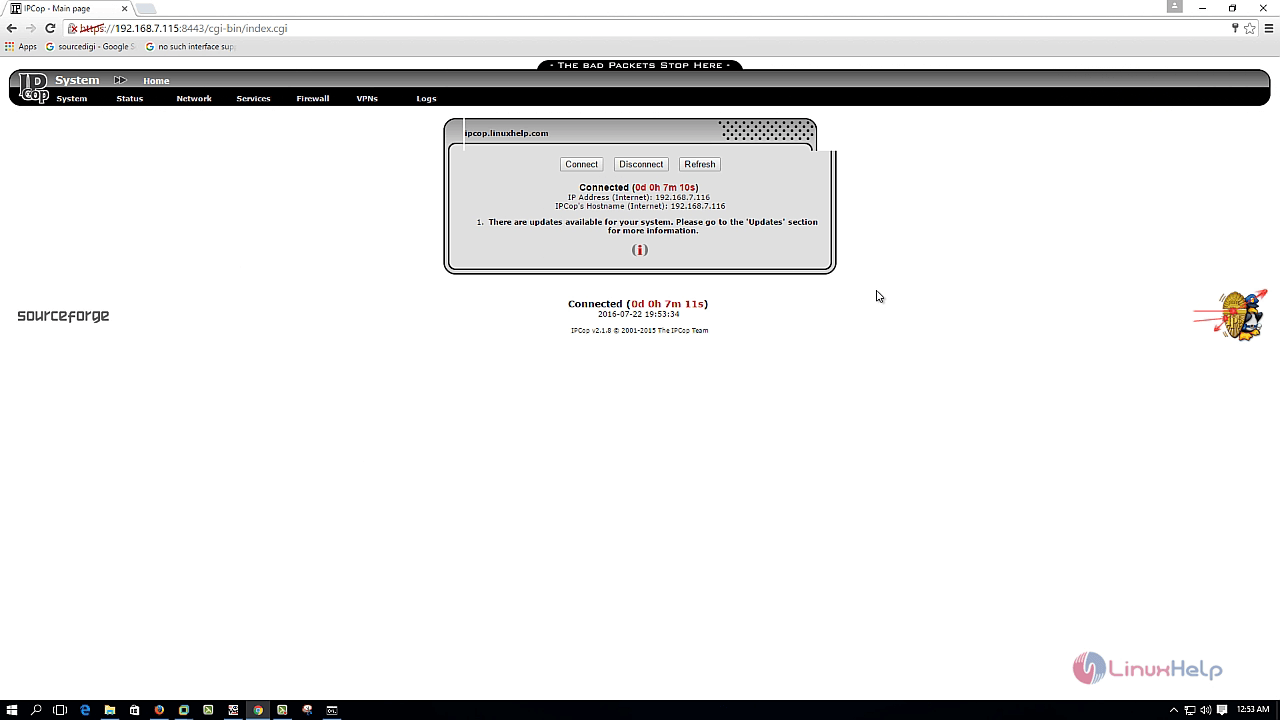 Go to Status &rarr System status to view the status of the system.



To view the CPU, memory and disk usage click System Graph under status tab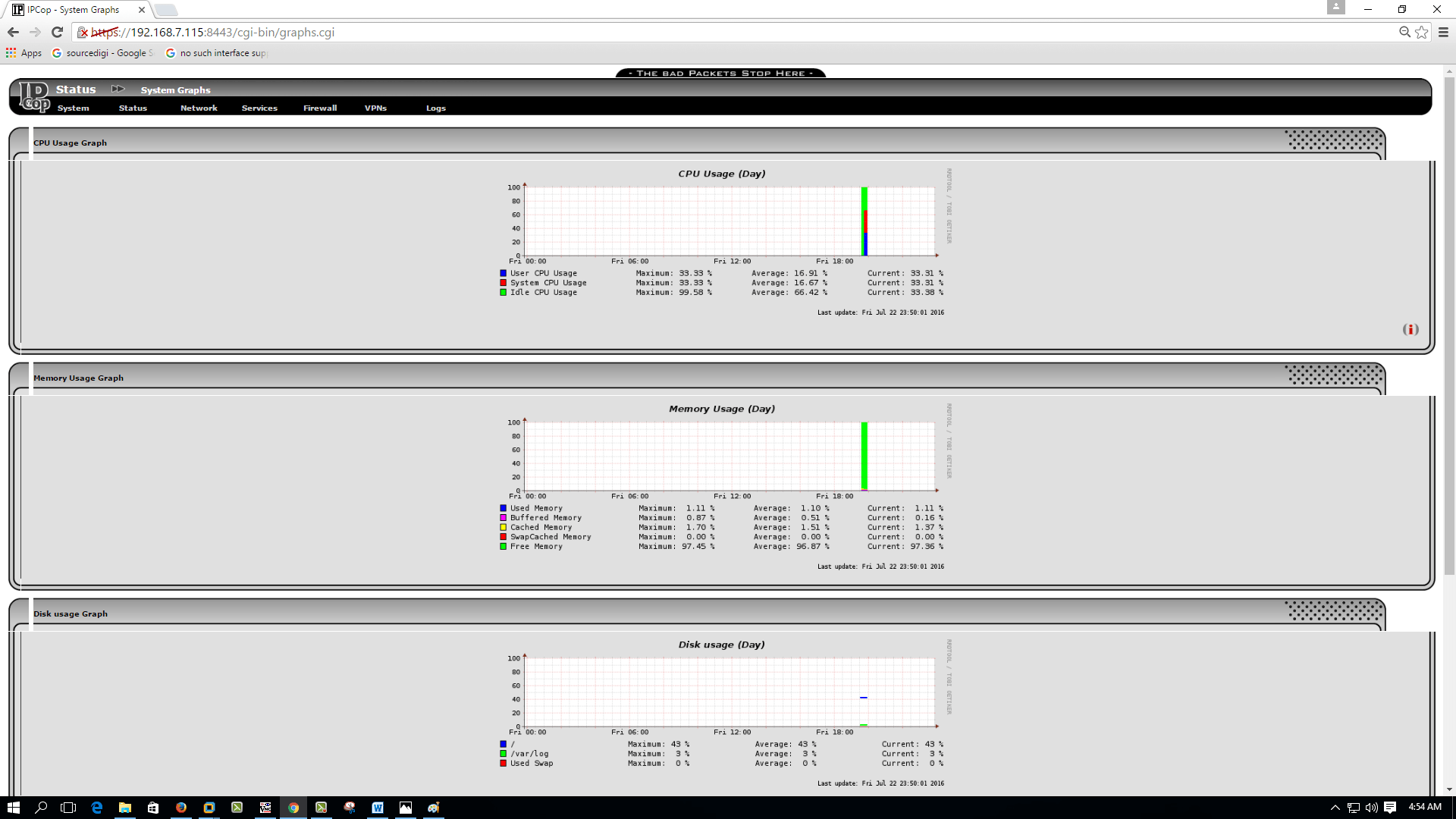 To view the traffic graphics for individual interfaces, go to status&rarr Traffic graphs.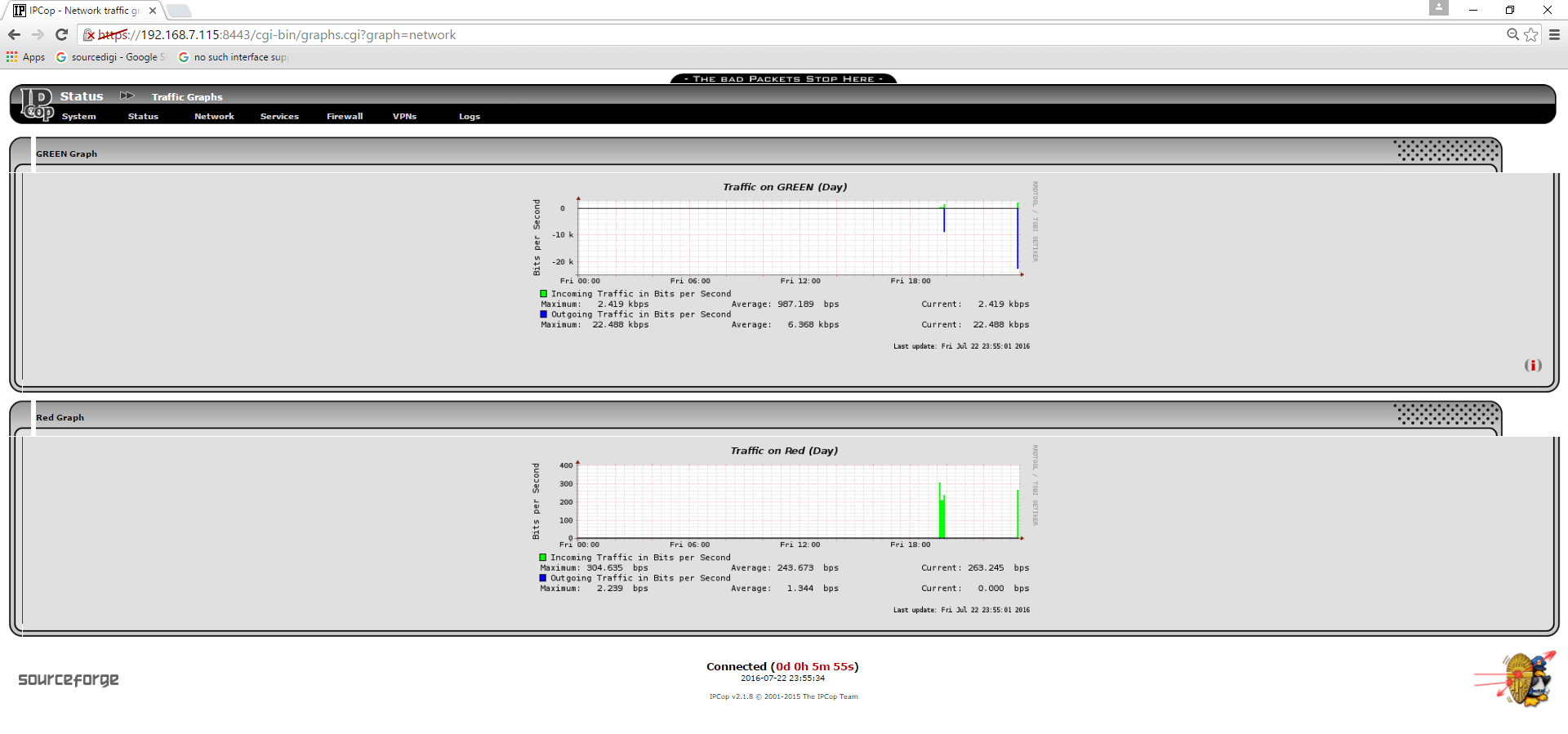 To view the System information, click status&rarr System information