How to install peek in Ubuntu
{{postValue.id}}
How to install peek in Ubuntu
The Peek is a very basic screen recording tool which contains only a set of few options. This tool is used to create/record a section of screen and export the recorded video as a GIF file. It uses ffmpeg and imagemagick to create the GIF screencasts. The peek can be fixed or resized on any screen to record and also the user can change the format of the created recording. This tutorial covers the installation process of peek on Ubuntu.
Installation procedure
To start the installation procedure, import the repo file of the tool by executing the following command.
[email protected]:~$ sudo add-apt-repository ppa:peek-developers/stable
[sudo] password for user1:
 Stable releases of the Peek animated GIF recorder
.
.
.
gpg:               imported: 1  (RSA: 1)
OK
The repository is added to the system. Run the apt-get update command to update the target system.
[email protected]:~$ sudo apt-get update
Hit:1 http://in.archive.ubuntu.com/ubuntu xenial InRelease
Get:2 http://ppa.launchpad.net/peek-developers/stable/ubuntu xenial InRelease [18.1 kB]      
.
.
.
Reading package lists... Done

The target system is updated with the required repositories. Now run the installation by executing the apt-get install command.
[email protected]:~$ sudo apt-get install peek
Reading package lists... Done
Building dependency tree      
.
.
.
Setting up gstreamer1.0-plugins-bad:amd64 (1.8.3-1ubuntu0.2) ...
Processing triggers for libc-bin (2.23-0ubuntu3) ...

The Peek application has been successfully installed. To run the application, type the package name in the ubuntu dashboard and click on the icon to run the application.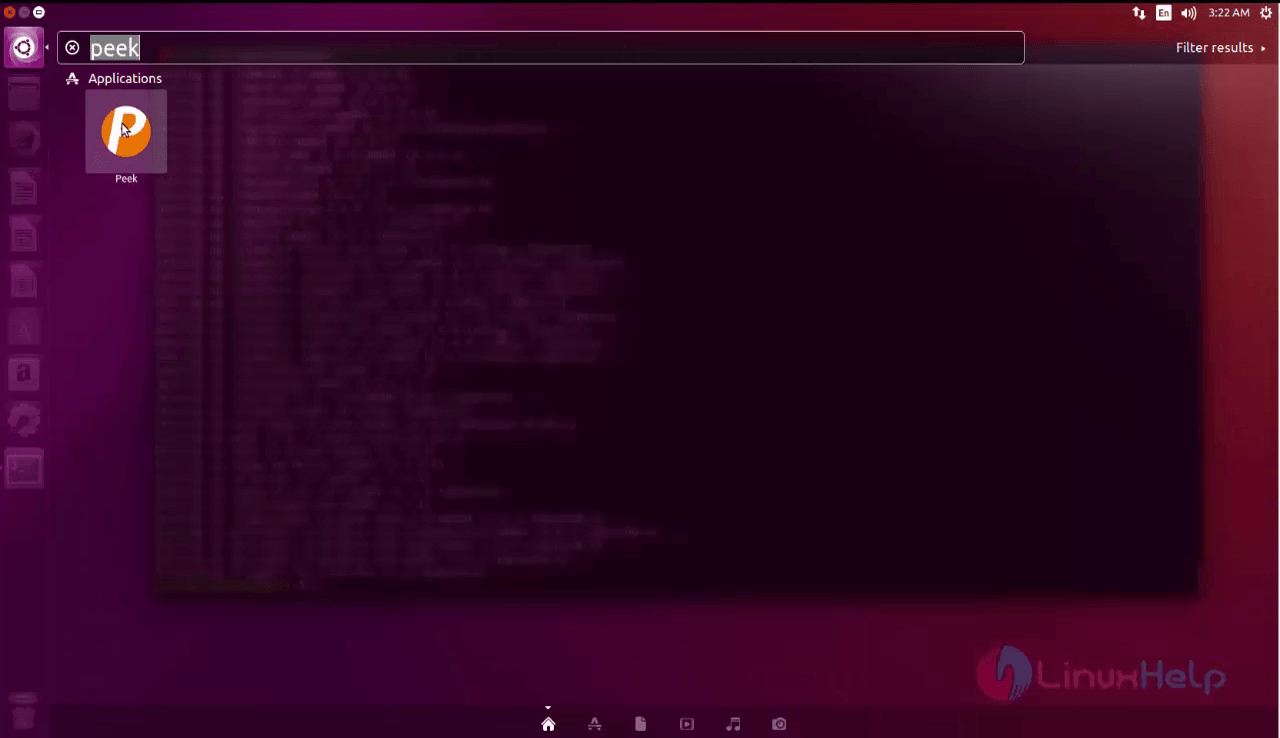 To record the screen, click on the record button on the top of the window to record and also to stop the recordings on the screen.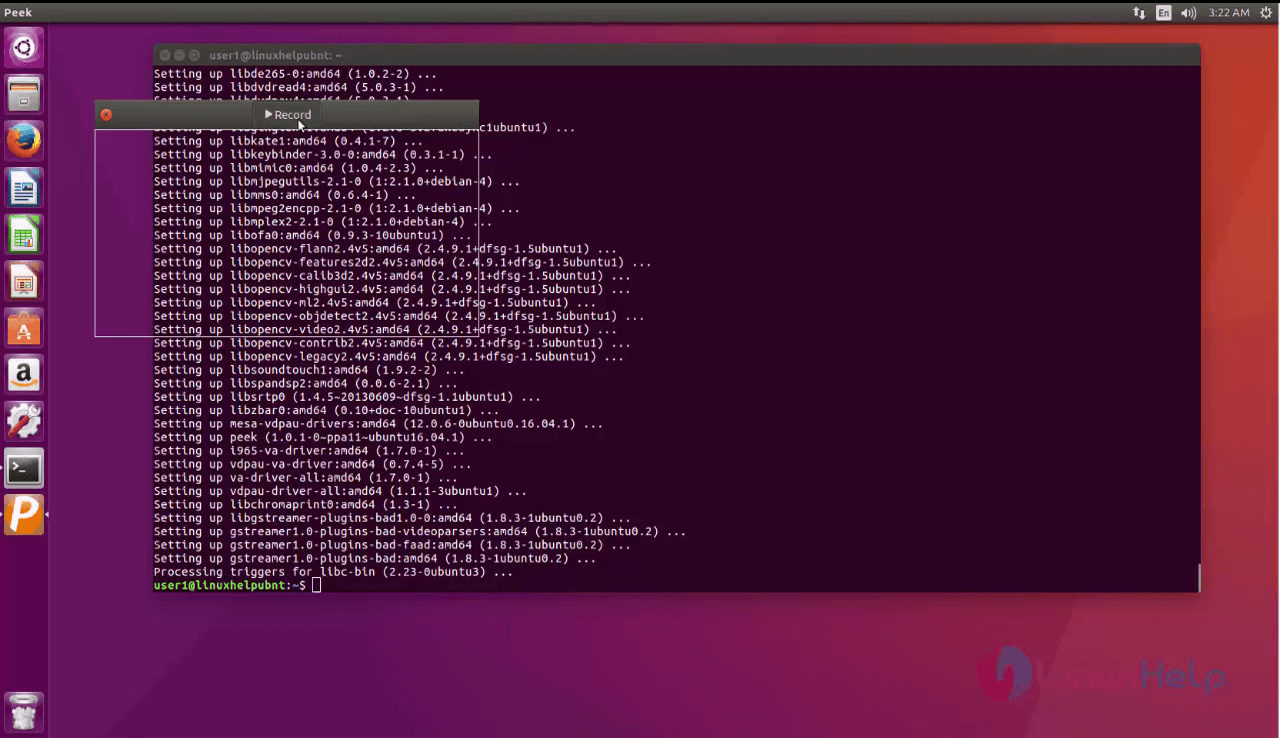 To use the various options in peek application, click on the preferences option to change file formats, frame rate etc.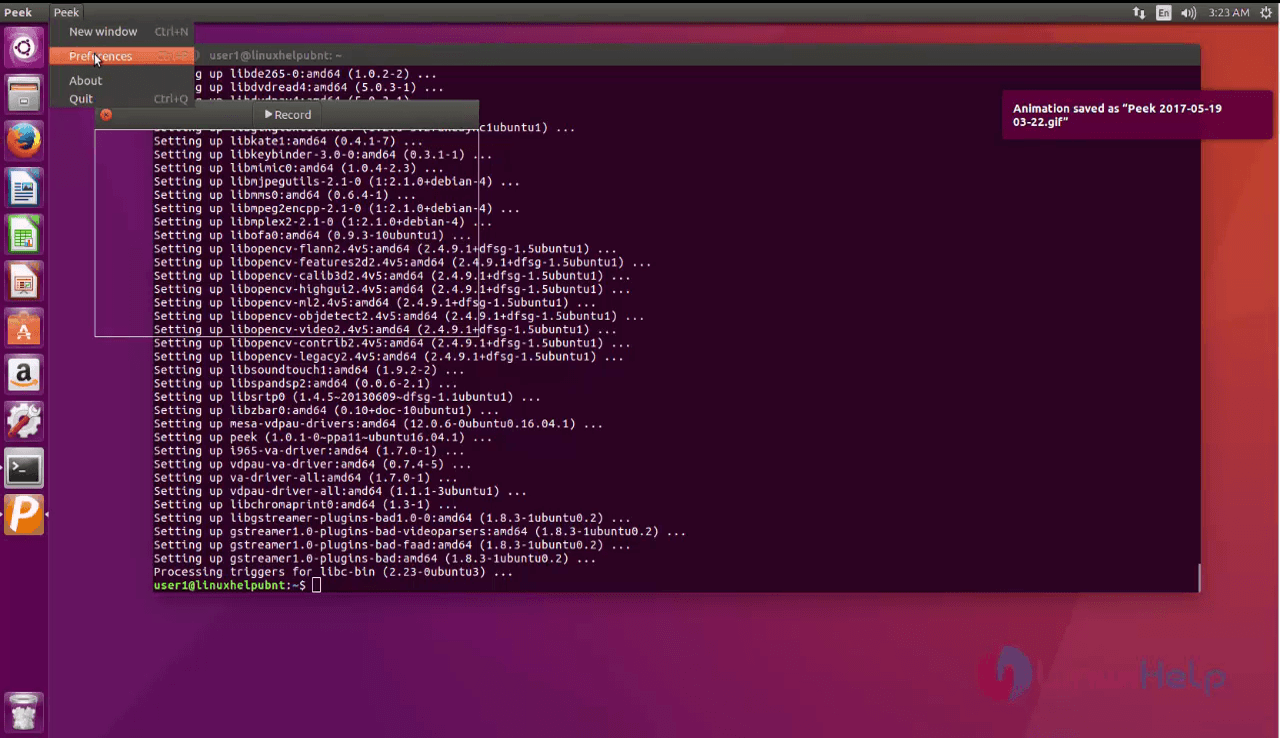 Wasn' t that an easy installation procedure? The peek application uses a good resolution gif, mp4, webM file formats.