How to install Windows 10 VM on Proxmox VE
{{postValue.id}}
To install Windows 10 VM on Proxmox VE
This tutorial shows how to install a Windows 10 VM with spice client and VirtIO Drivers on Proxmox VE. Spice is a client software, which runs under spice protocol created for virtualization environment to allow remote sessions very fast. And VirtIO Drivers is a hard disk bus type which is faster than IDE and SCSI type.
Installing Windows 10 VM
Log into your Proxmox and click Create VM from your Proxmox Node.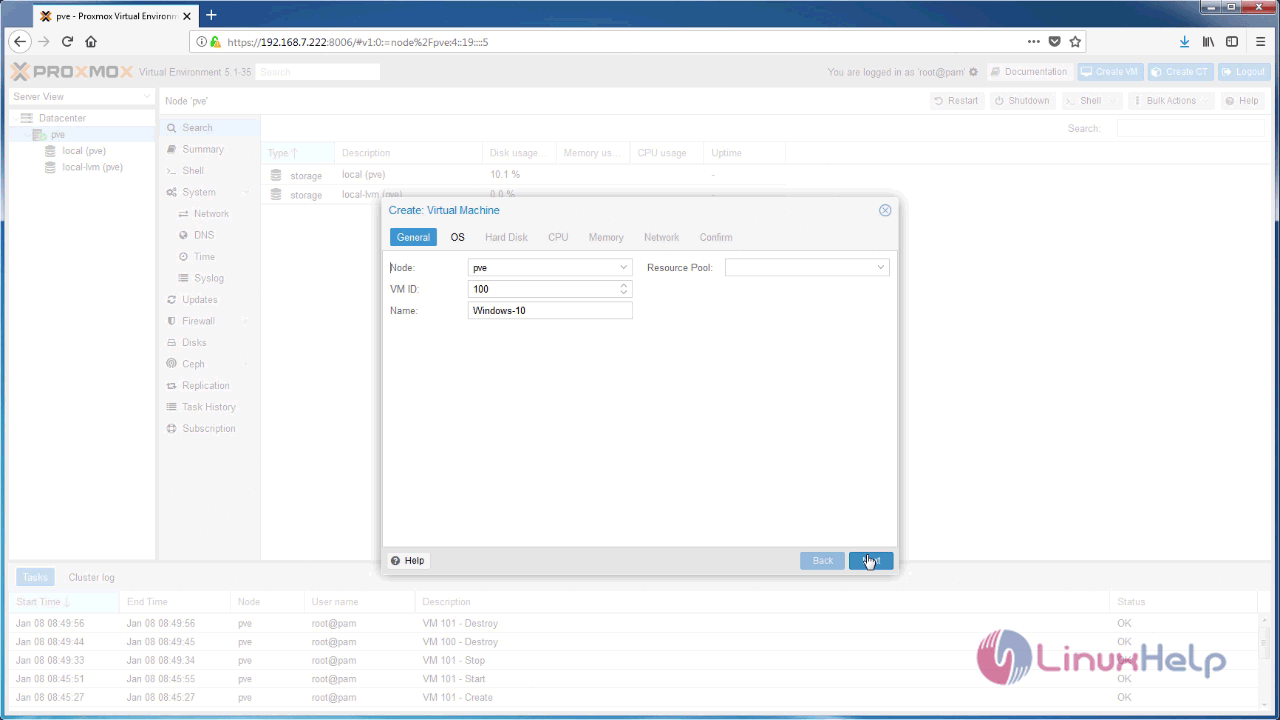 In the OS configuration, you need to choose your storage and ISO file.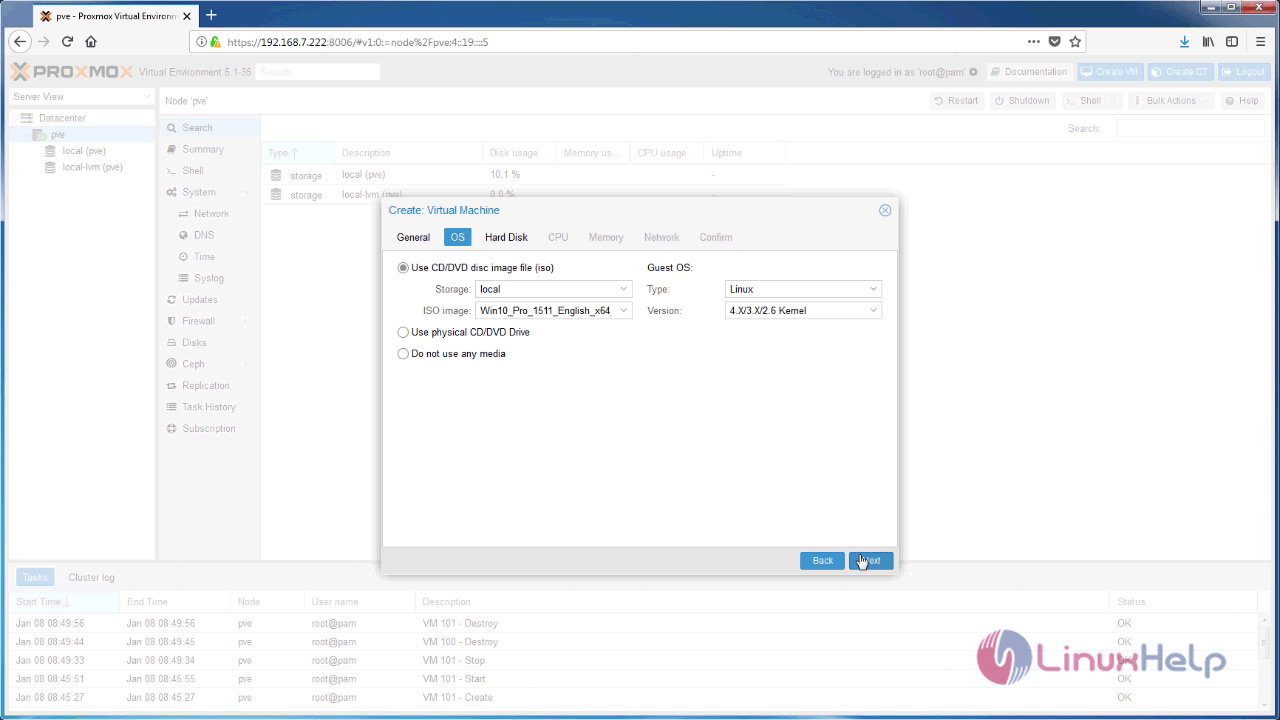 And then, choose Hard disk Bus Device as VirtIO Block and cache as Write-back.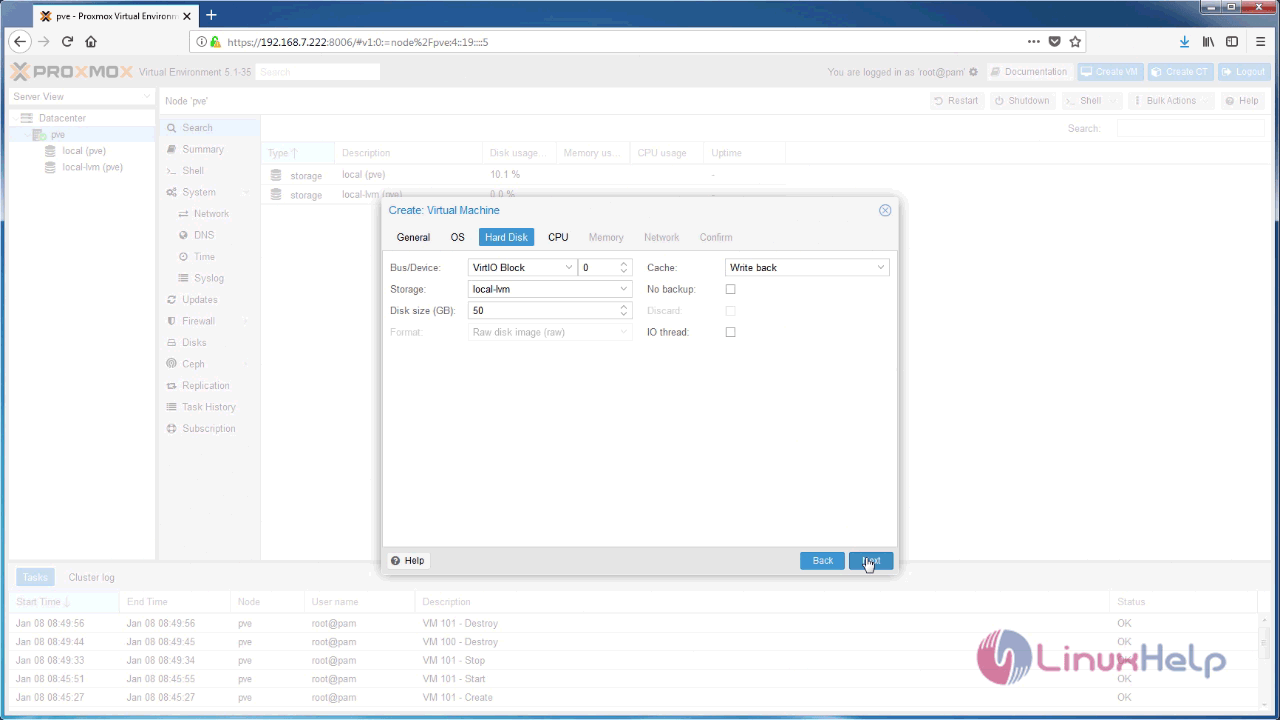 After that, you need to configure CPU and proceed further.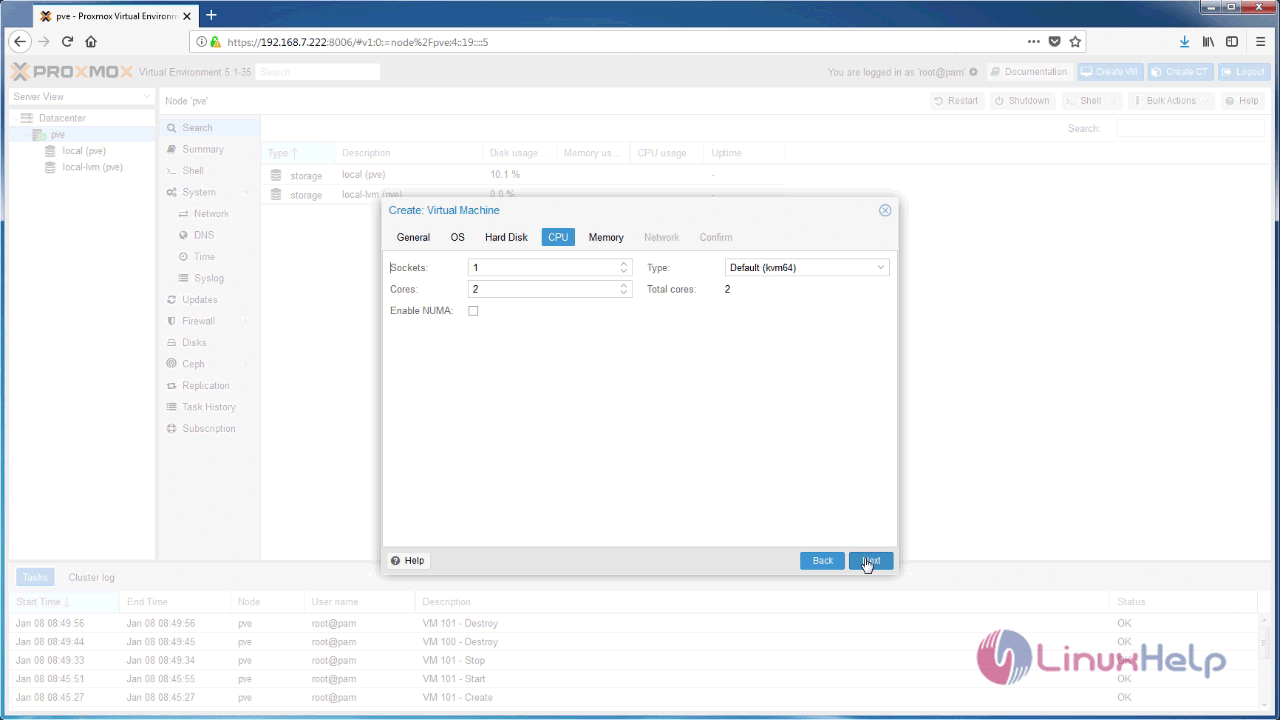 Later, in the next step, you need to configure your Memory by choosing the kind of memory you want.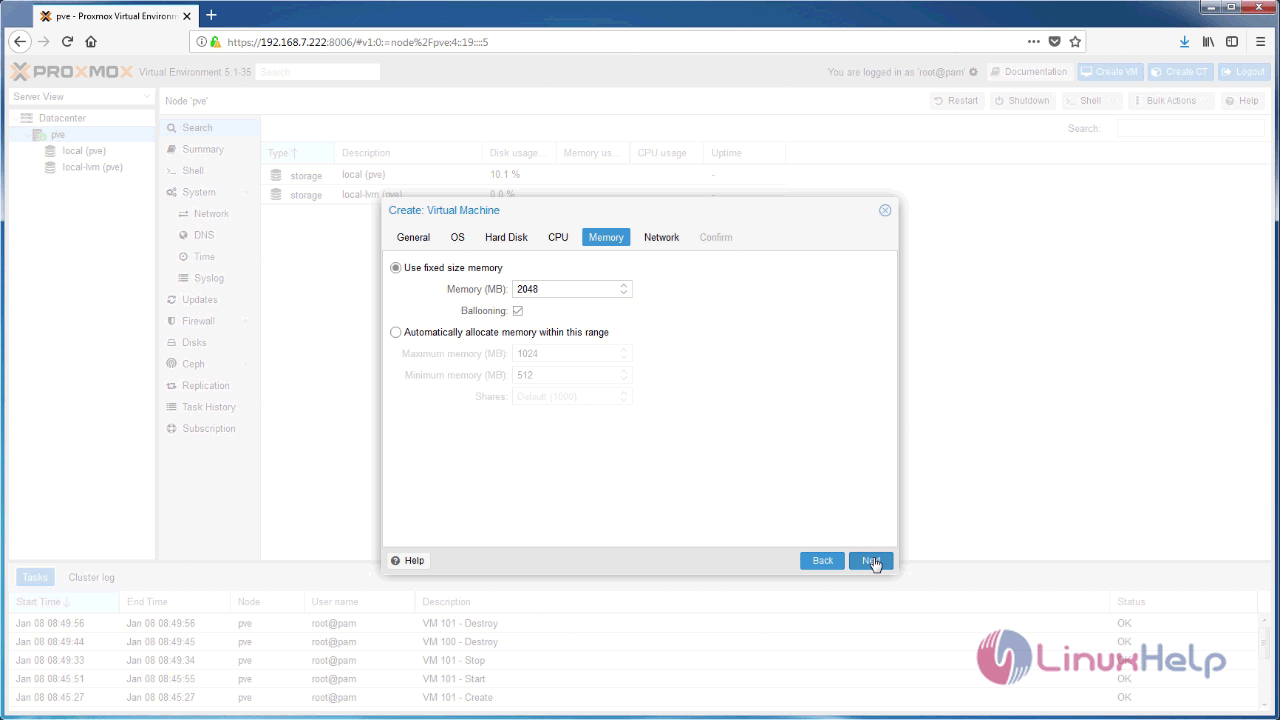 And then, you need to configure your network interface and proceed further to next step.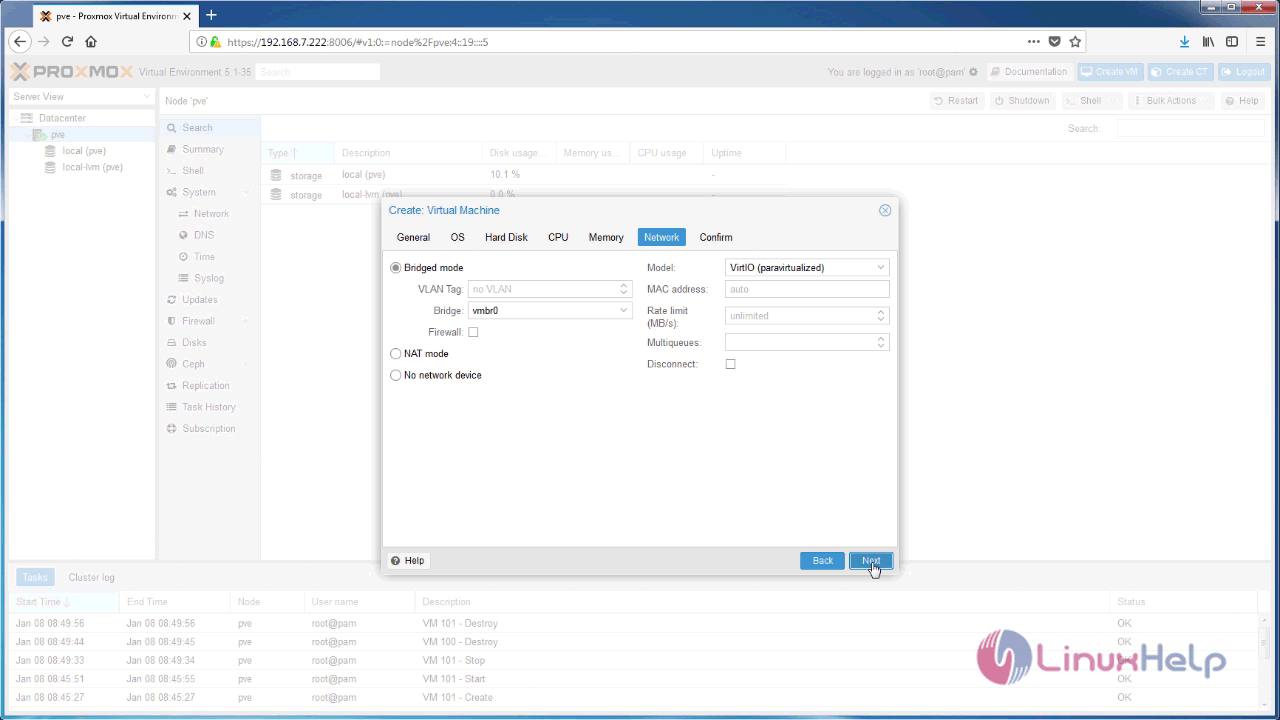 And now, check all the details and click on the Finish button.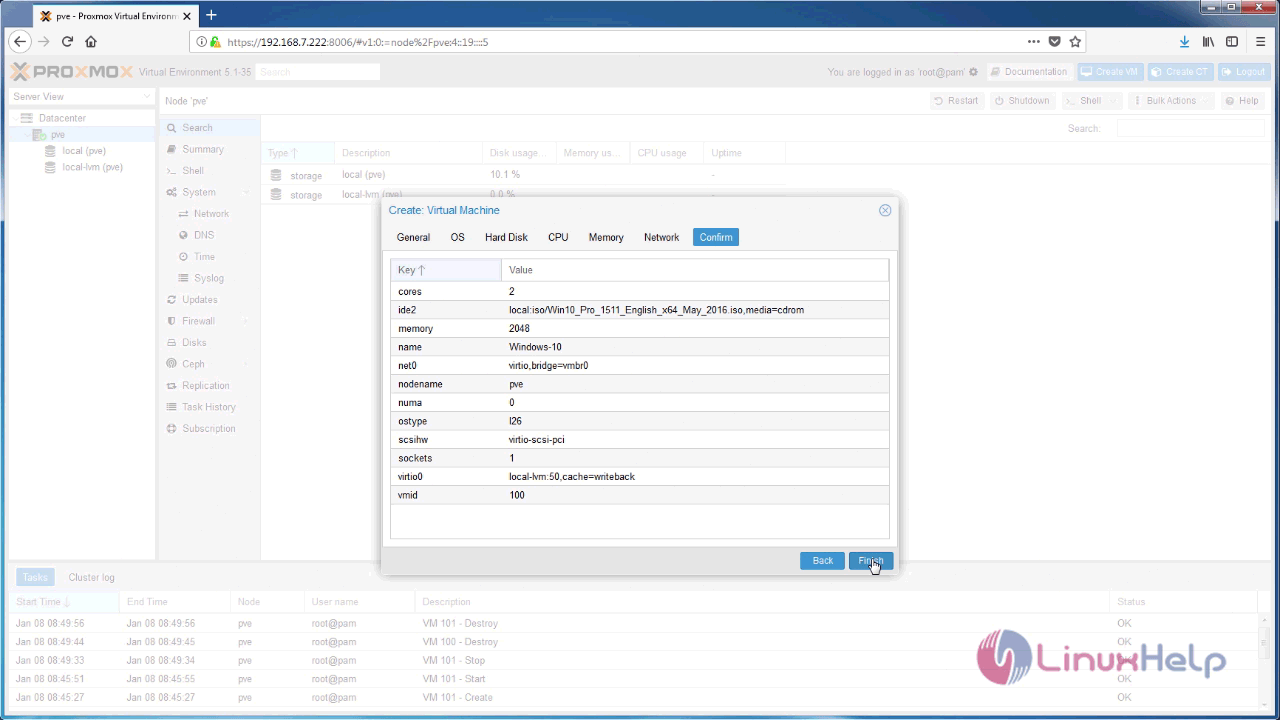 Afterwards, click display and choose your display type as SPICE.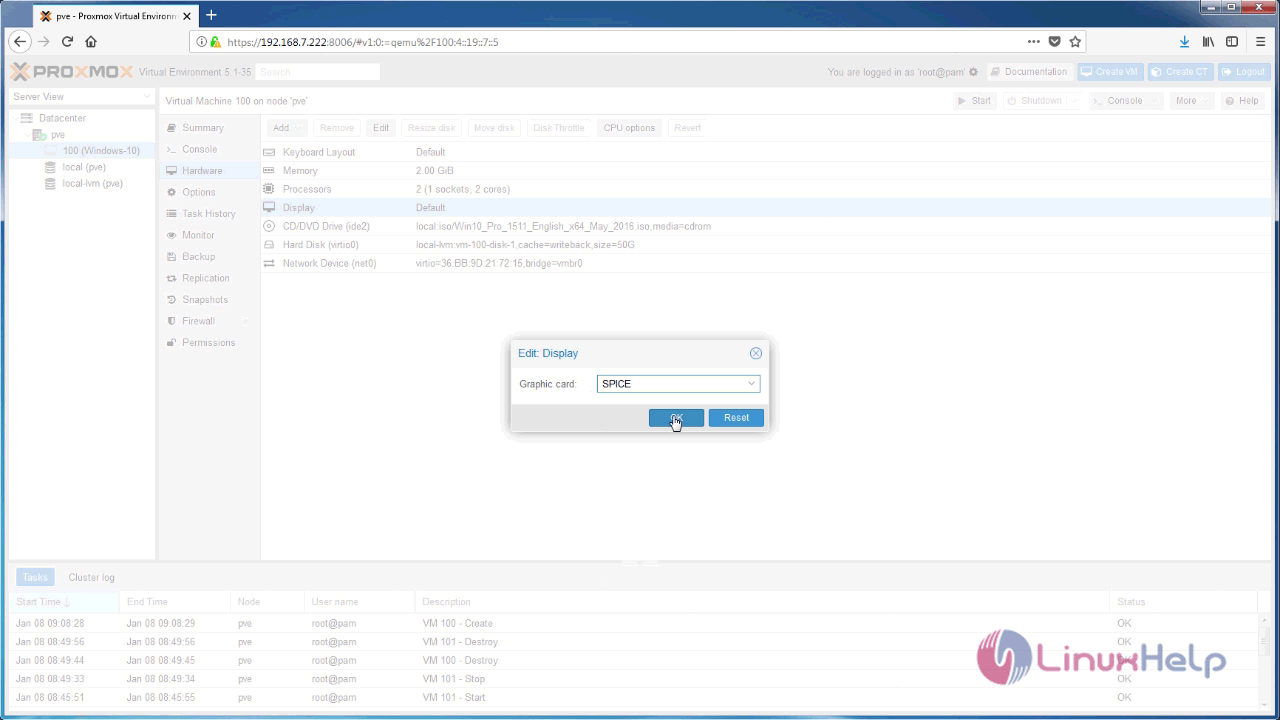 Now, You need to add the secondary DVD Drive for inserting VirtIO Drivers ISO.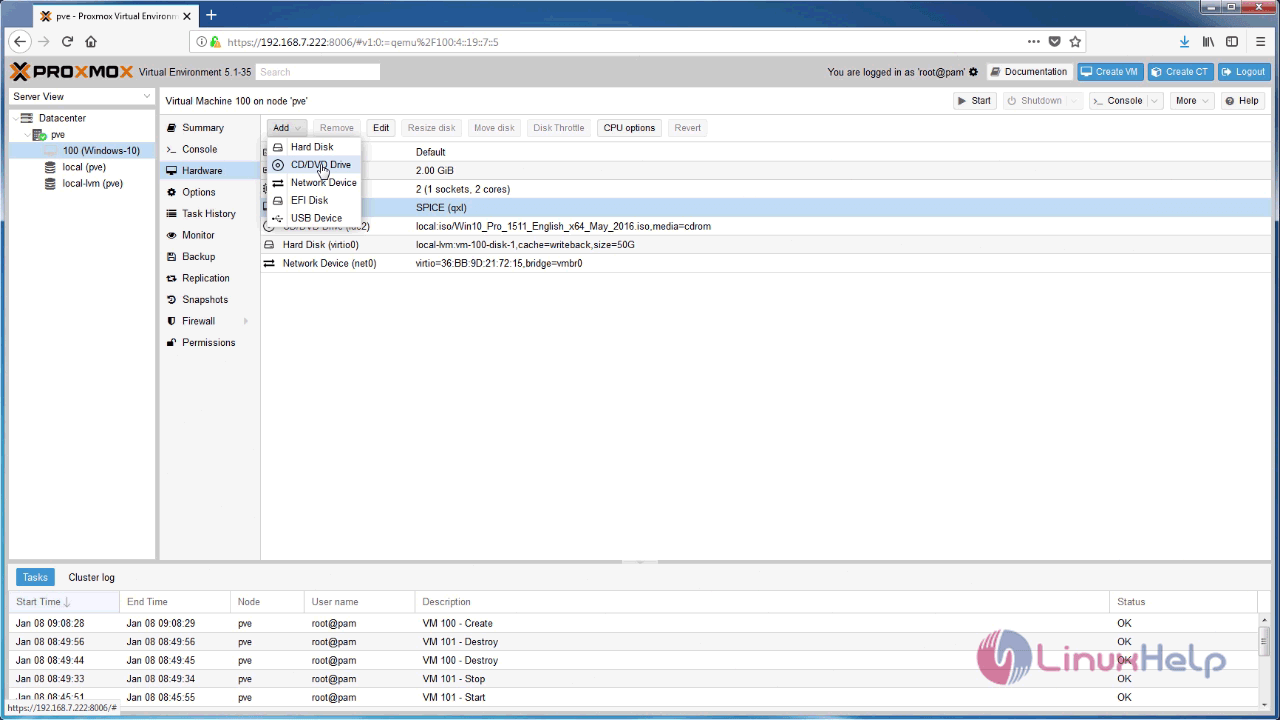 After that, you need to choose your VirtIO drivers.ISO
And then, click " Start" to power on your VM, and choose the Console as SPICE.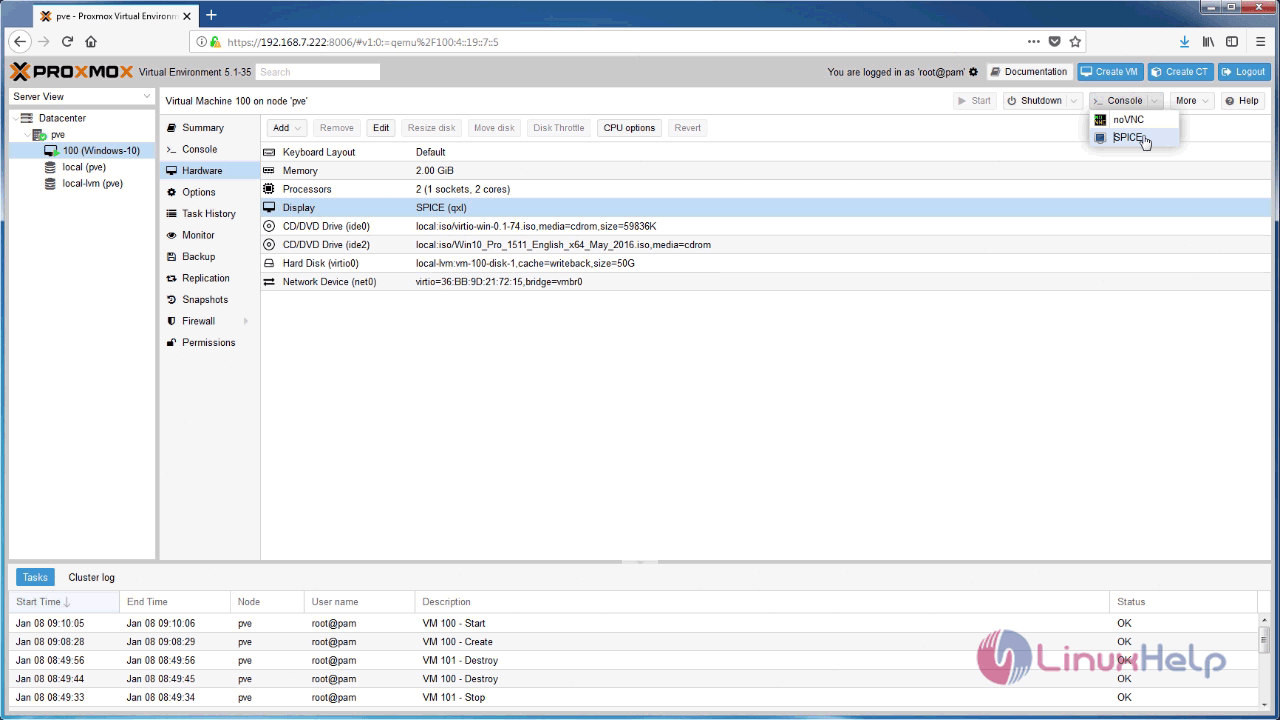 You shall now go on with the installation of the Windows.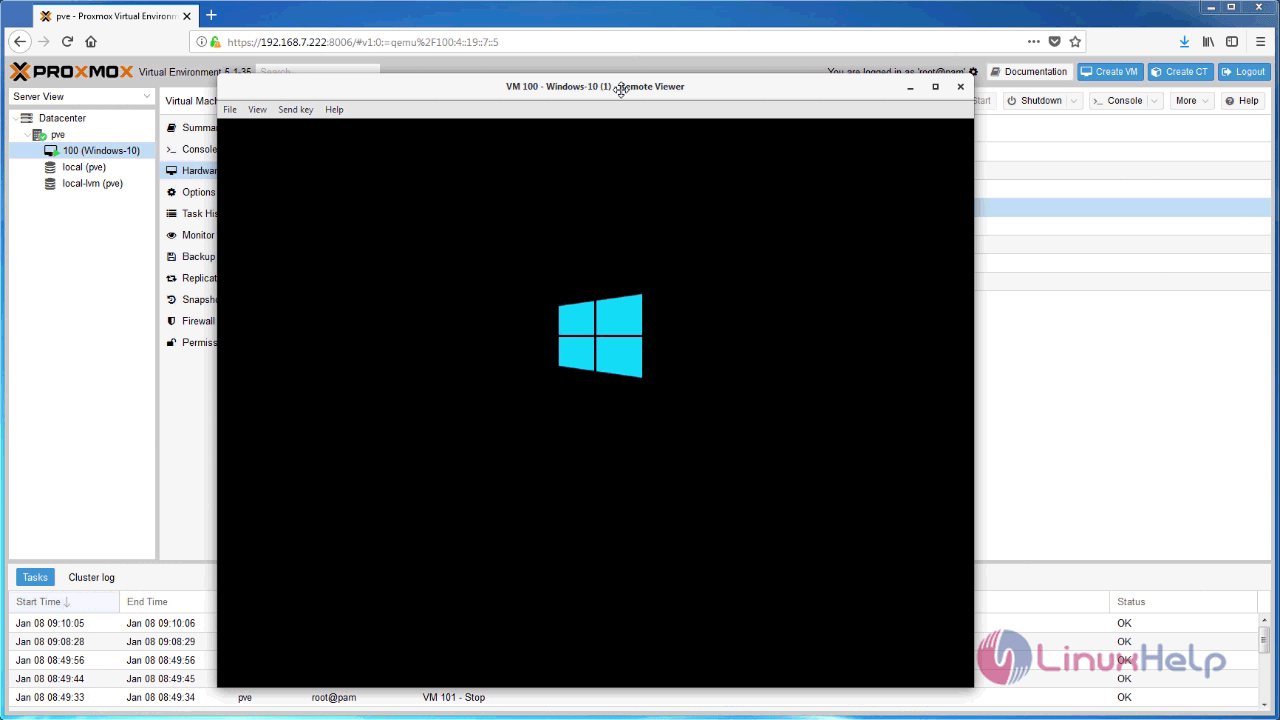 Click on the Install Now button.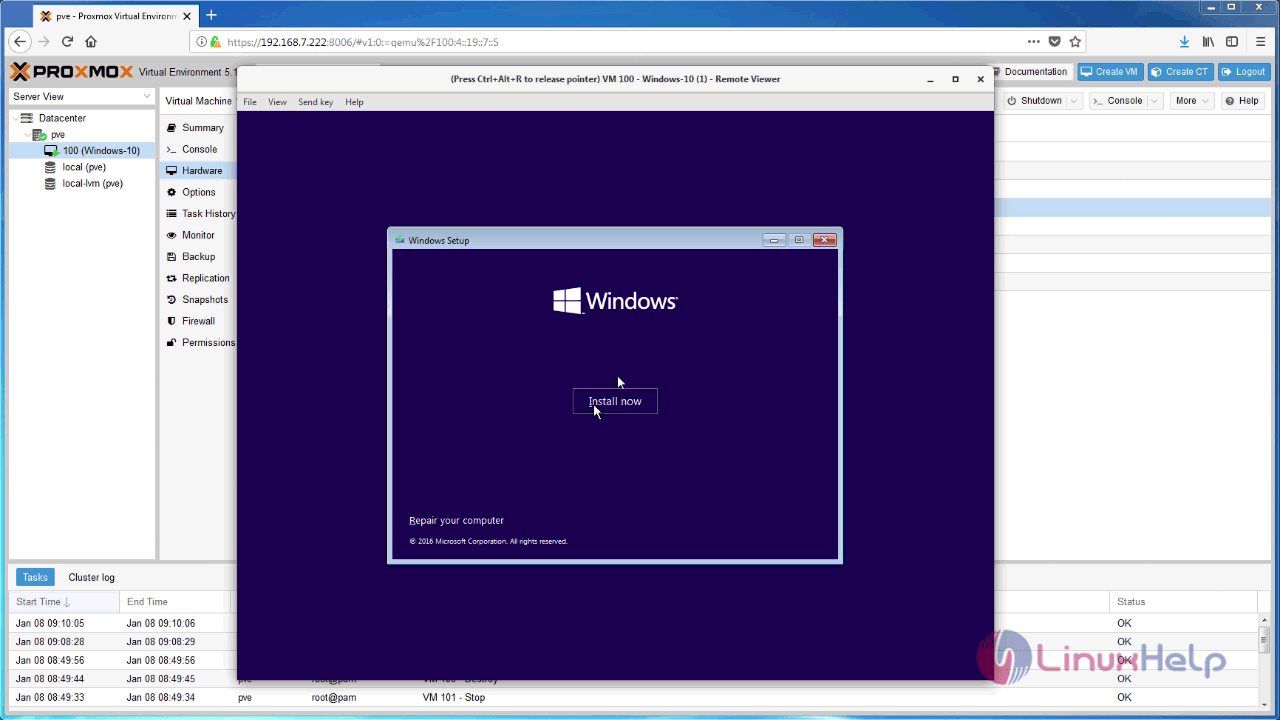 Specify the location.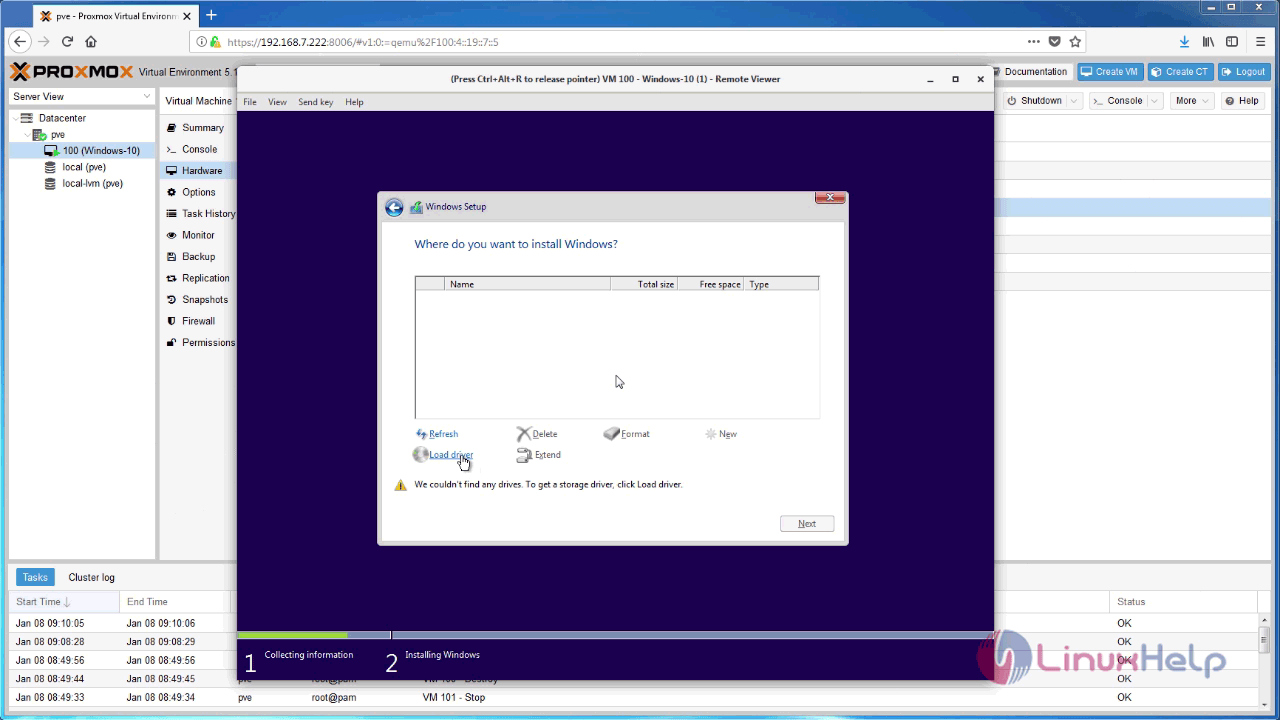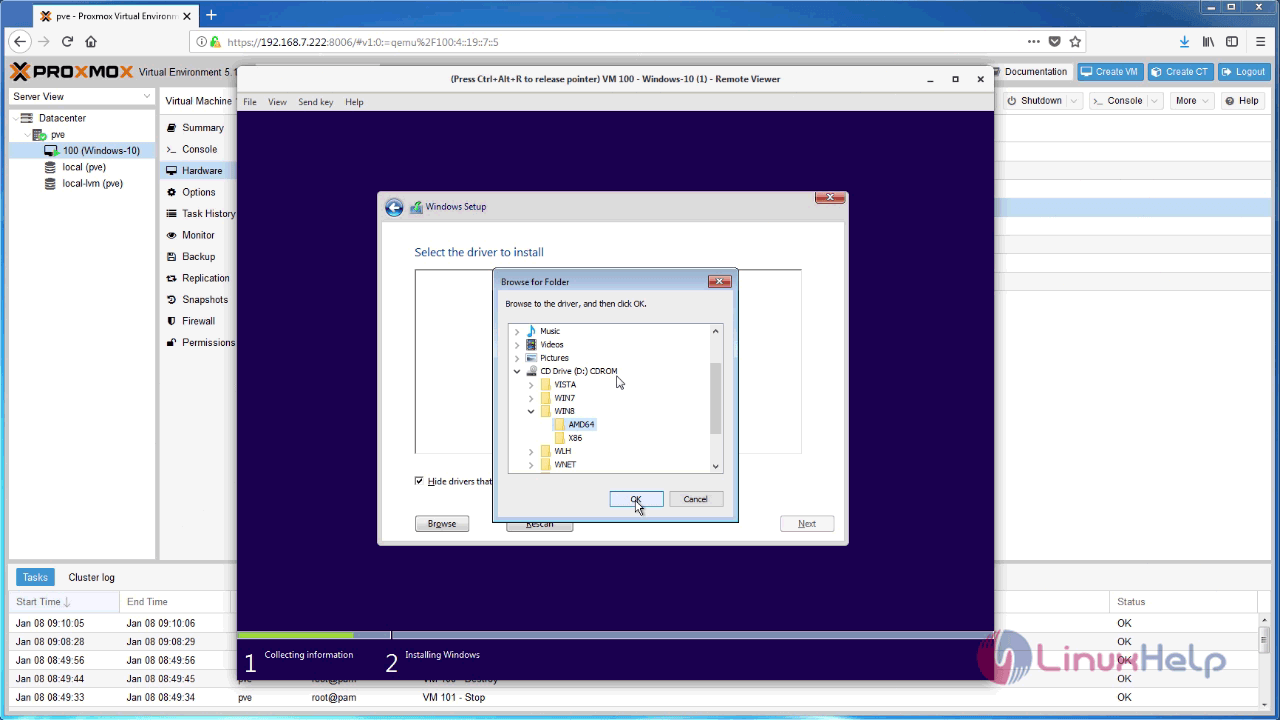 Now, select the driver to install.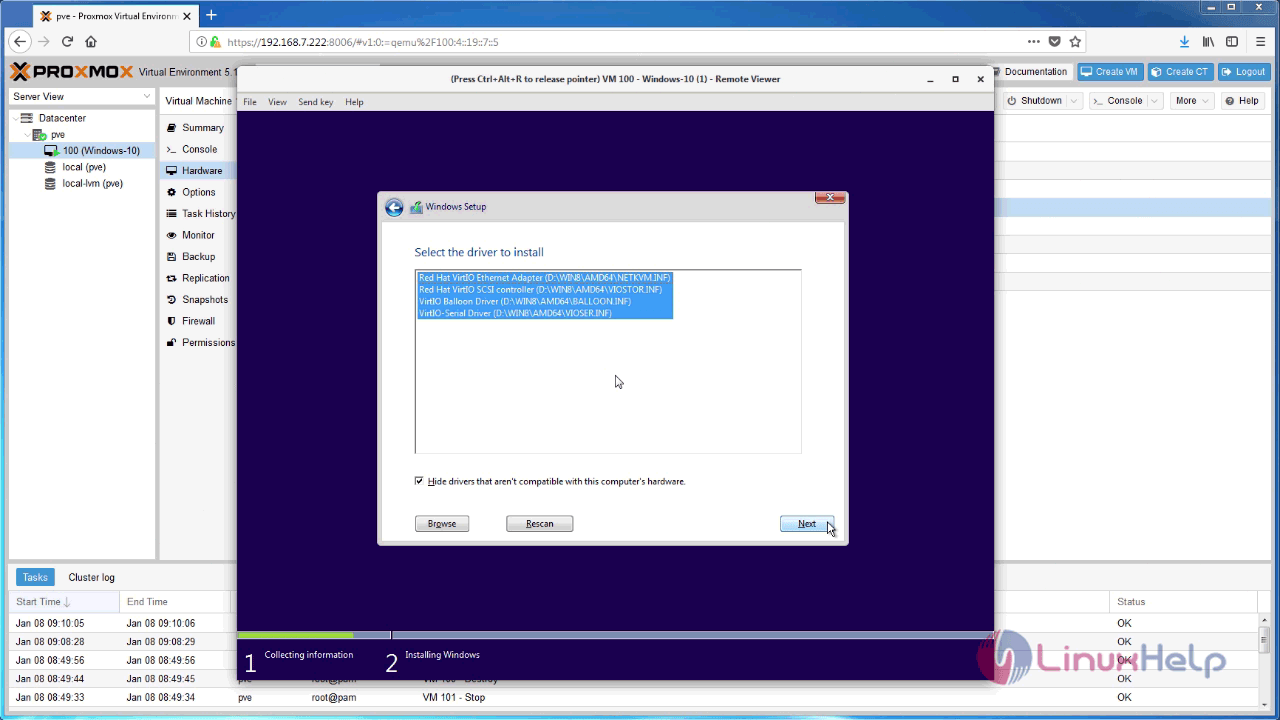 Now, you can find your hard disk, and partition it for Windows 10 installation.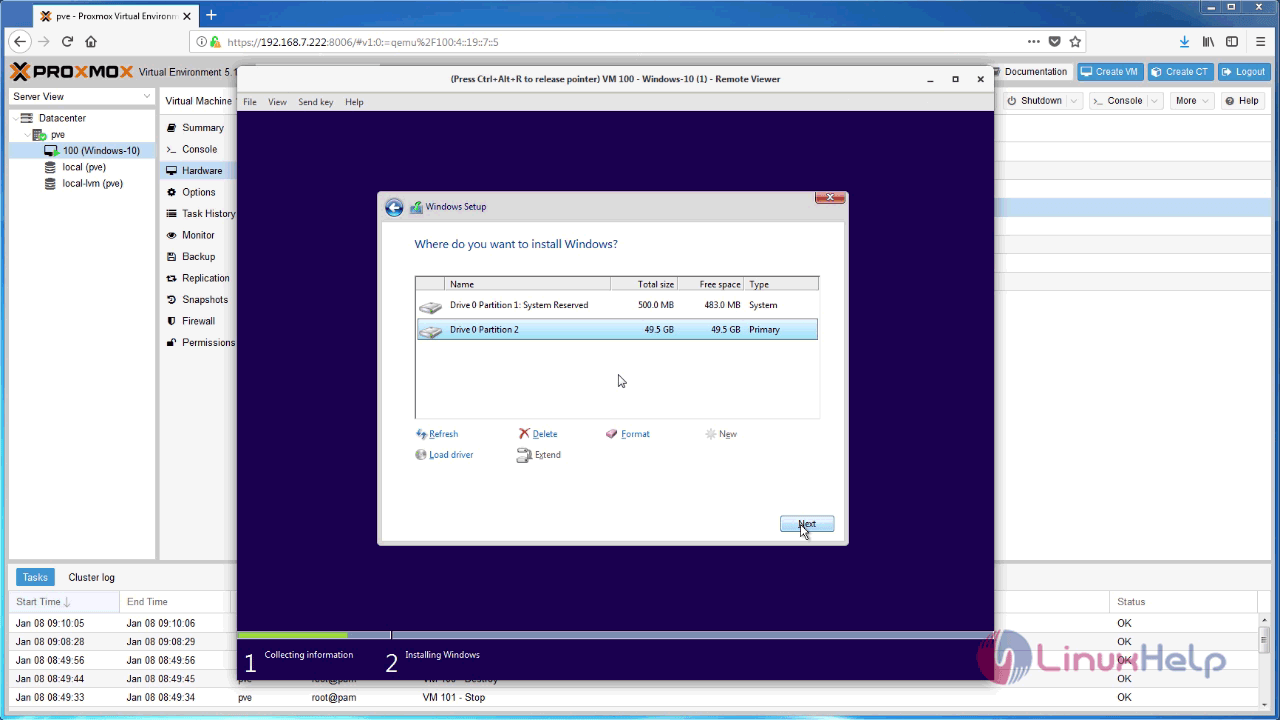 You are now in the penultimate stage of your Windows 7 installation.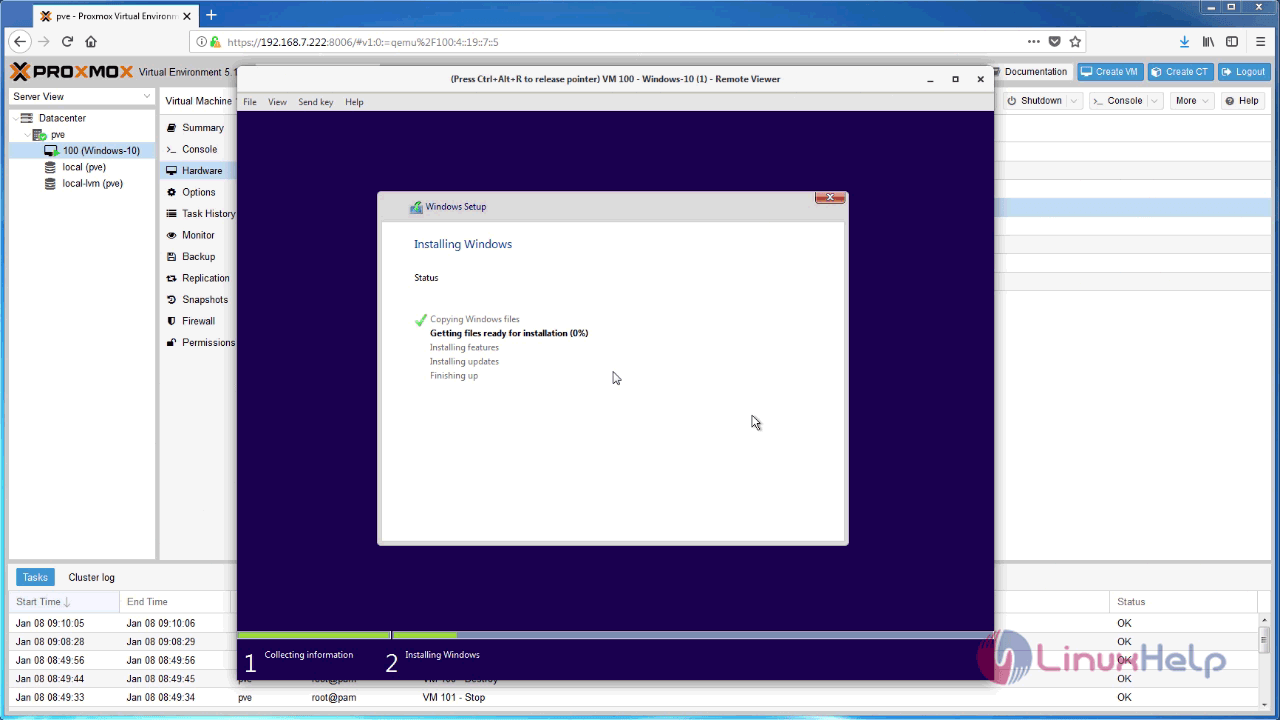 You are now asked to set up the windows. Give the necessary credentials.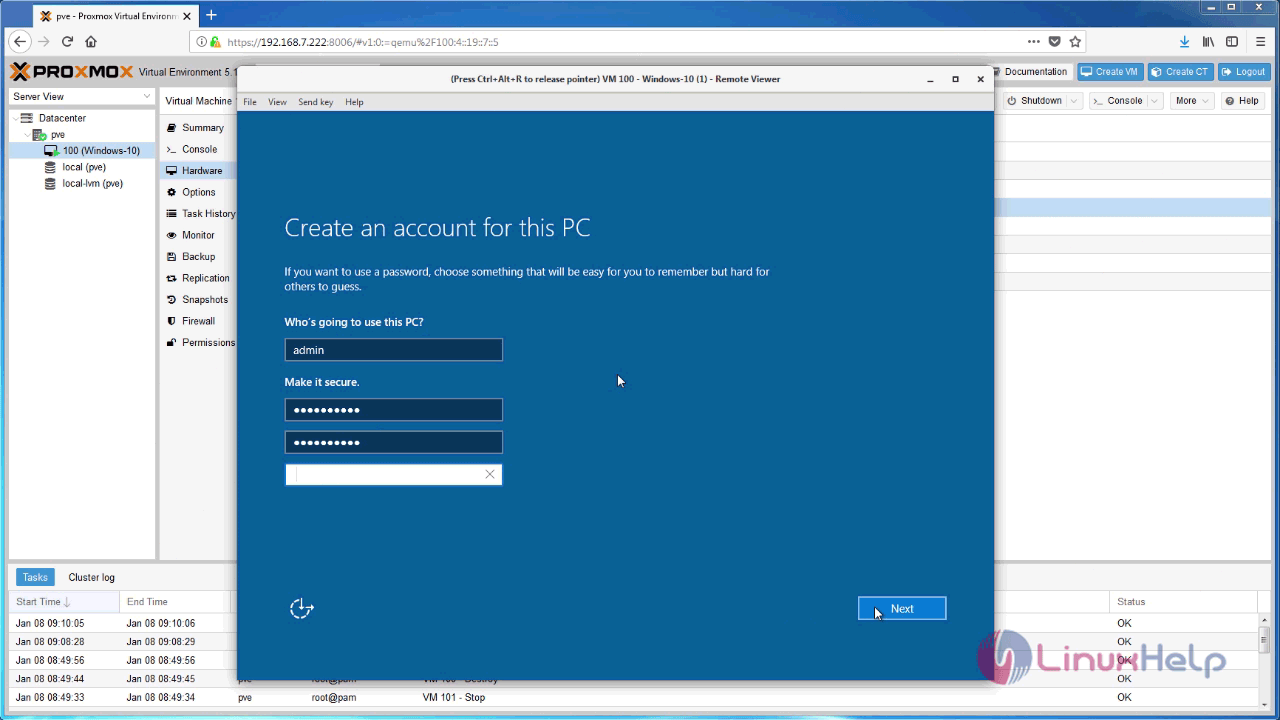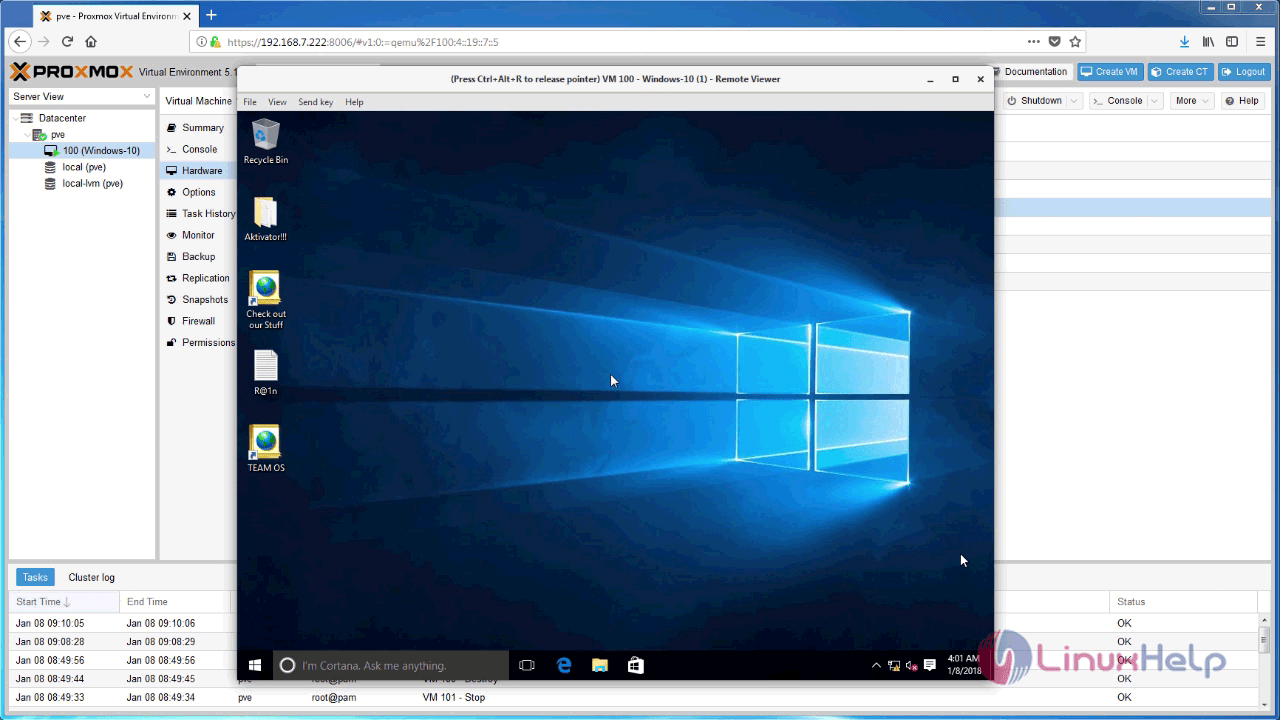 You will be asked to install SPICE guest tools. Proceed with the installation.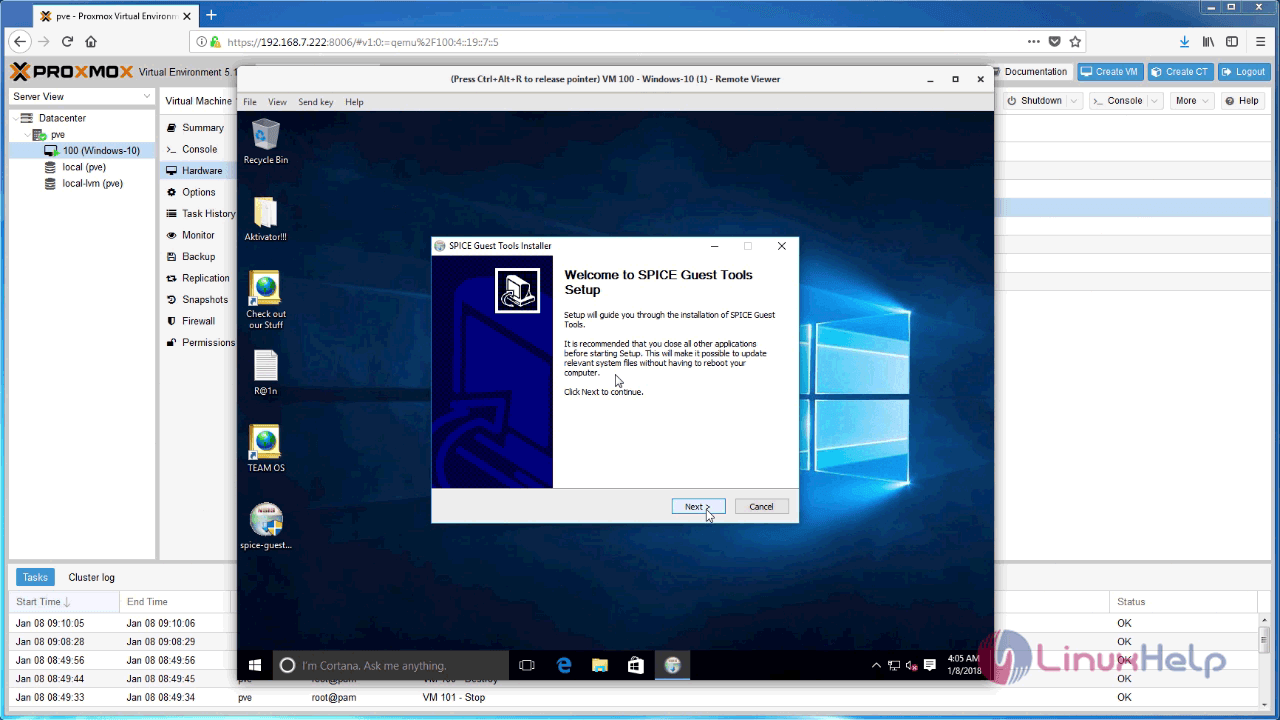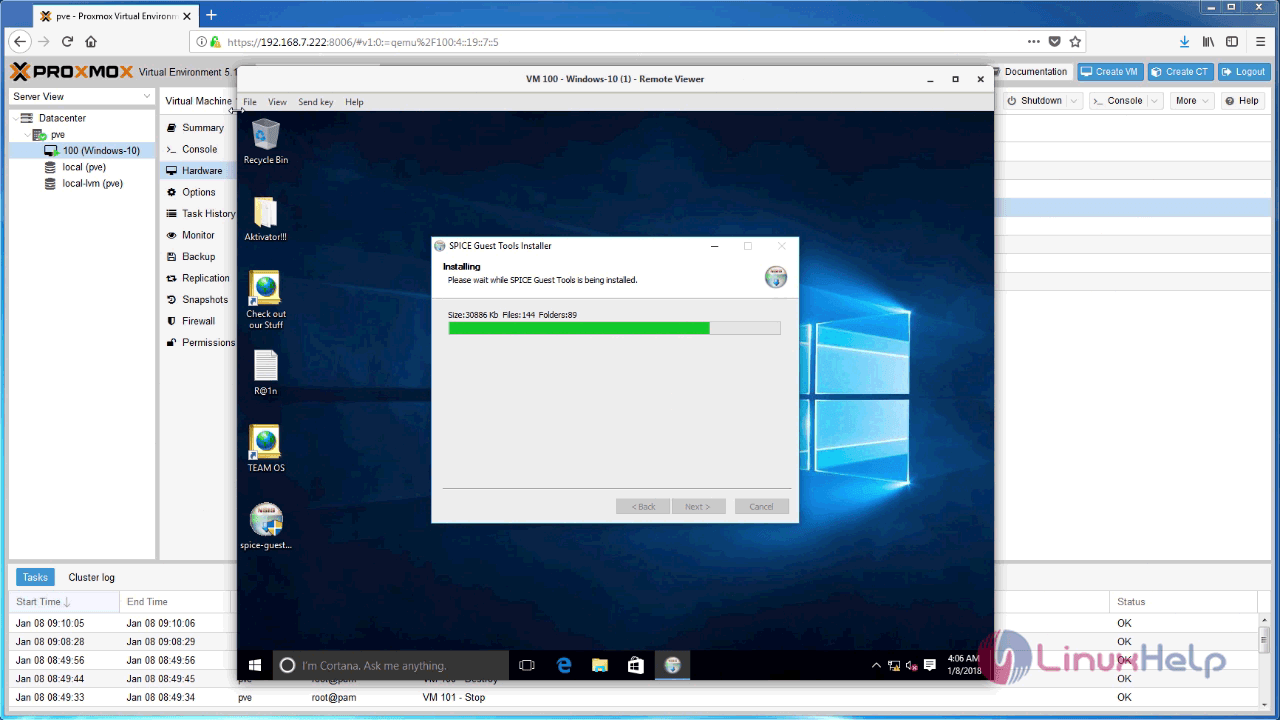 The installation is almost over. Click on the finish button.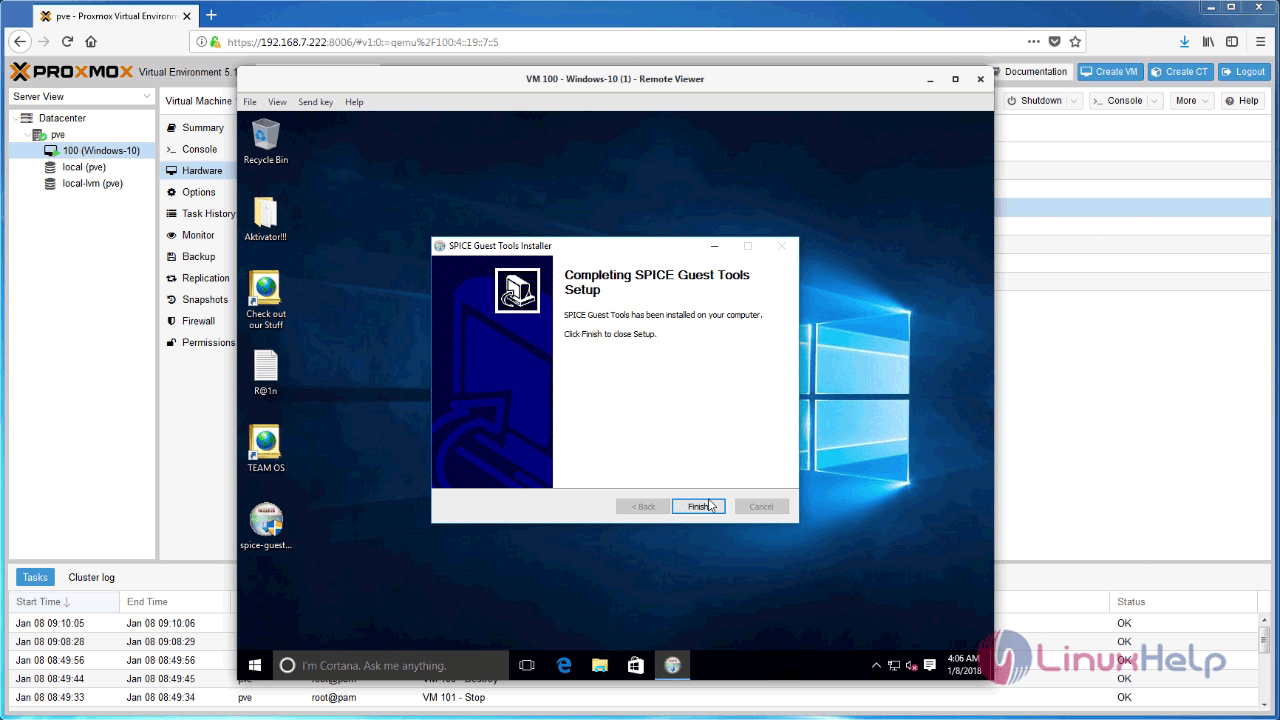 The setup is now done.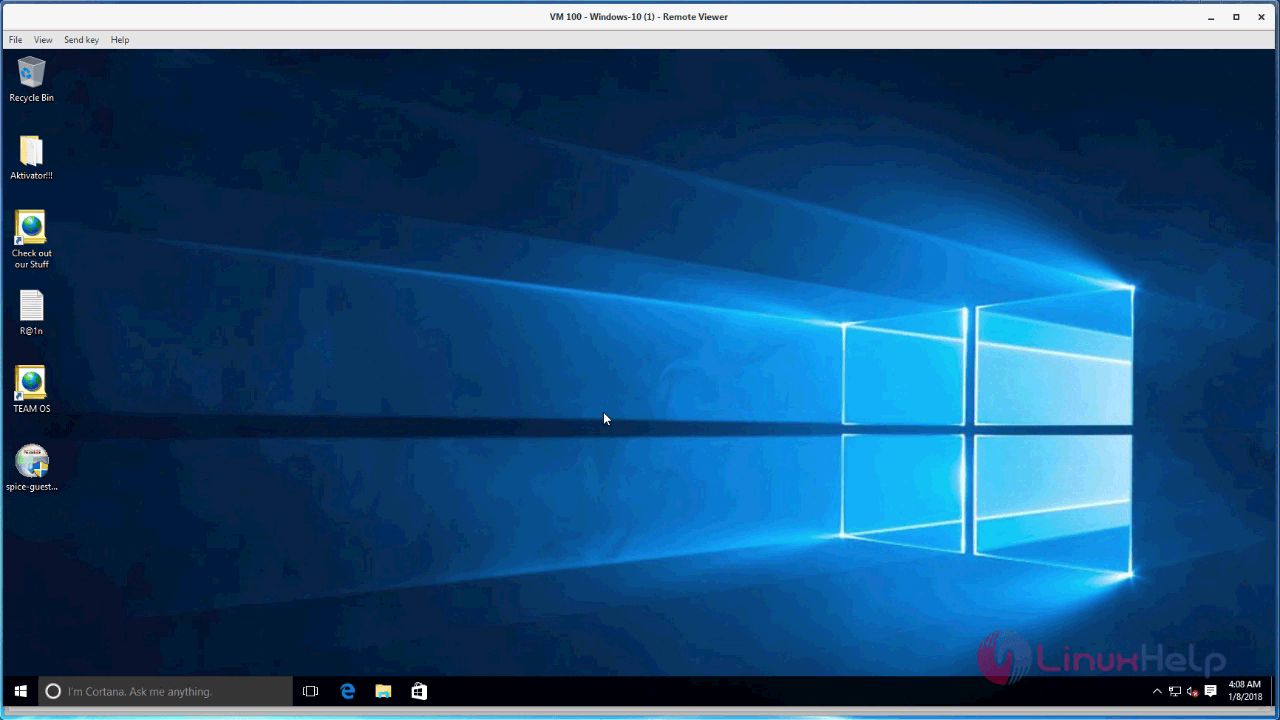 With this, the installation gets complete.